Disaster Prep
MacGyver, Survivalist, or Stockpiler: The Urban Survival Skills Everyone Should Know. It's your word against his..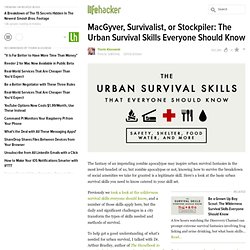 If he ain't talkin, your word pretty much wins. Also, don't try draggin him back in your house after he's dead.. The cops will be able to tell he was shot inside your house. How to Prepare for and Survive a Disaster. We gear up for Hurricane Season every spring, and gear down after Thanksgiving.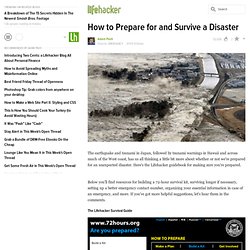 Pantry is stocked with canned and dry goods, powdered milk in the freezer (lasts longer that way, and makes a good emergency cold pack), generators checked and tuned, gas cans full, propane tanks full, 200 gallon aerator tank full. We're outside of any evacuation zones, so we prep for power outages, loss of potable water, and the sheer boredom that comes with no X-Box. Last time we had extended power loss due to a storm, the neighborhood got together and had a massive barbeque before all the meat in the fridges went bad. Are you prepared?
---