Poetry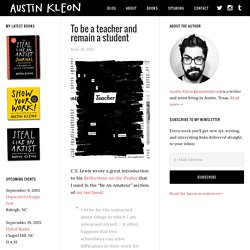 A while back, the folks at Wired asked me to make some blackouts from their recent design issue . I thought I'd play around with the whole "maker" movement, and went hunting in the magazine for all the instances of "make" and "maker" in the text. The blackout process is tricky — often, the more I try to intentionally "do" something with it, the less spectacular the results. Like most poetry and art, the blackouts aren't really editorials, either — so much of what they say is what the reader brings to them, or what title or captions they're given, or what context they're put in. In the end, nothing really came of these two pieces, so I'm posting them here.
NEWSPAPER BLACKOUT POEMS by Austin Kleon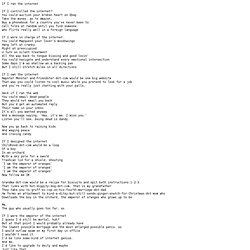 Mozilla Firefox
If I ran the internet If I controlled the internet?
The Dream I dreamed that you had ceased to love me— not that you had come from other beds back to mine, or gone from mine to others, just that something in your heart had stopped. I willed myself awake to find you still beside me.
As a creative individual, Komitas tested his abilities in the field of poetry, have left marvelous poems. Although the exact dates of their creation are unknown, the poems of the genius composer are assumed to have been written sometime around 1905-1914.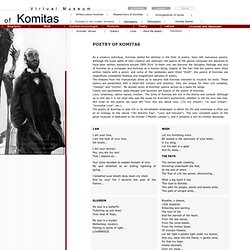 6:59 AM - Riley Dog
I've been told that people in the army do more by 7:00 am than I do in an entire day