Art, Cinema, Museums, History, Culture
PROJECT NIM In Theatres July 8
Tatjana Krizmanic
Cabaret Mechanical Theatre
Kseniya Simonova - Sand Animator - Artist | Ukraine's Got Talent 2009 Winner
Ragnar Axelsson photographer
Nick Fleming Photographer - Photography
Paper People
Jonathan Jeremiah | Free Music, Tour Dates, Photos, Videos
POMPEY POP!
The Round Tower
Strong Island | Portsmouth & Southsea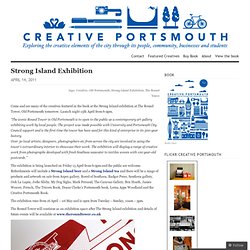 Strong Island Exhibition « Creative Portsmouth
Come and see many of the creatives featured in the book at the Strong Island exhibition at The Round Tower, Old Portsmouth tomorrow.
Welcome to Jaume Plensa's website
Introduction | Highlights | History of the Collections | Current Questions and iPads Big News - The Micrarium Opens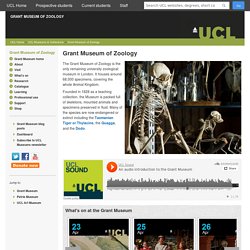 Grant Museum of Zoology
The Artwork of Jesse C. Smigel
The Atomic Testing Museum and the NTSHF - Las Vegas, NV
Home - Suze Rotolo
Benda Bilili ! | Directors' Fortnight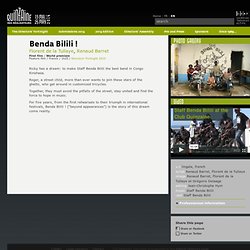 Ricky has a dream: to make Staff Benda Bilili the best band in Congo Kinshasa. Roger, a street child, more than ever wants to join these stars of the ghetto, who get around in customized tricycles. Together, they must avoid the pitfalls of the street, stay united and find the force to hope in music. For five years, from the first rehearsals to their triumph in international festivals, Benda Bilili ! ("beyond appearances") is the story of this dream come reality.
Inspire Film Festival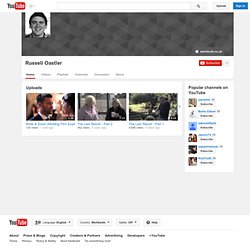 Welcome to YouTube! The location filter shows you popular videos from the selected country or region on lists like Most Viewed and in search results.To change your location filter, please use the links in the footer at the bottom of the page. Click "OK" to accept this setting, or click "Cancel" to set your location filter to "Worldwide". The location filter shows you popular videos from the selected country or region on lists like Most Viewed and in search results. To change your country filter, please use the links in the footer at the bottom of the page. Uploaded videos
OASTLERFILM's Channel
Grand Guignol Online
Monica Fernandez (Photography)