Articles
La check-list forme et beauté du printemps
Real-life Simpsons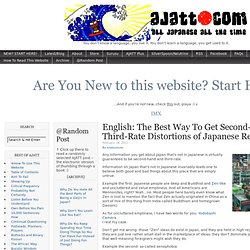 Any information you get about Japan that's not in Japanese is virtually guaranteed to be second-hand and third-rate.
English: The Best Way To Get Second-hand, Third-Rate Distortions of Japanese Reality
Ask Ars: What is the best way to use a Li-ion battery?
Question: How do I take care of a Lithium Ion battery to prolong its life? Should I charge it frequently or drain it fully before charging it?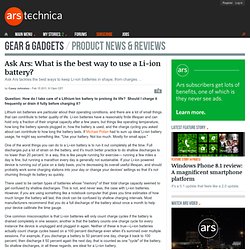 An Overlooked Mother Lode for Hit Products -- Top Stroies --February 2011 - Tech-On!
Feb 7, 2011 21:27 Motonobu Kawai These were not the only products that were wildly successful last year, though, or the only ones that everyone was talking about. Many consumers fell in love with products made exclusively for Japan, clearly not global strategic products.