Articles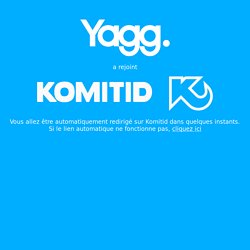 La check-list forme et beauté du printemps
France Les deux ministres récoltent les fruits de leur engagement pour le mariage pour tous... Mais le travail n'est pas terminé. Plusieurs centaines de couples gays et lesbiens se sont mariés depuis le 21 décembre, au grand dam de Trestin Meacham, qui a débuté une grève de la faim le même jour. Le conseil municipal de la commune a adopté une délibération visant à ne pas célébrer les mariages de couples de même sexe au nom d'une norme supérieure.
CD3WD Archives the Information Necessary to Rebuild Society
For several years I worked at a national lab that had people that worried about this kind of thing. There are several good sources that address issues of long term data accessibility. The definitive article IMO is this: Rothenberg, J., "Ensuring the Longevity of Digital Documents", Scientific American, vol. 272, no. 1, January 1995 an expanded version of which can be found here: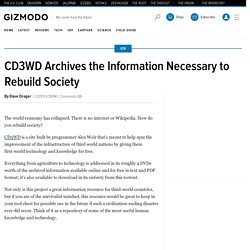 An intriguing glimpse of the woman who might invent faster-than-light travel
Real-life Simpsons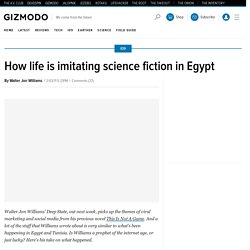 How life is imitating science fiction in Egypt
You're correct that I meant to say not all Islamism is the same. Thank you for pointing out the error.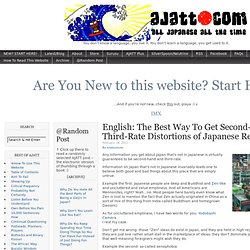 Any information you get about Japan that's not in Japanese is virtually guaranteed to be second-hand and third-rate.
English: The Best Way To Get Second-hand, Third-Rate Distortions of Japanese Reality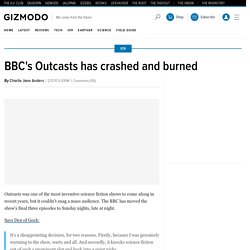 BBC's Outcasts has crashed and burned
I really wanted to like Outcasts...
Ask Ars: What is the best way to use a Li-ion battery?
Question: How do I take care of a Lithium Ion battery to prolong its life? Should I charge it frequently or drain it fully before charging it?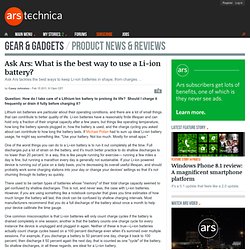 An Overlooked Mother Lode for Hit Products -- Top Stroies --February 2011 - Tech-On!
Feb 7, 2011 21:27Motonobu Kawai These were not the only products that were wildly successful last year, though, or the only ones that everyone was talking about. Many consumers fell in love with products made exclusively for Japan, clearly not global strategic products.
Why don't we see more stories about how technology can set us free?
The short answer is that the world isn't as simple as fiction, that's why.