Ferramentas Web
Groovesquid - Grooveshark Downloader
Convesor de Videos do YouTube para MP3
AppMachine: Build gorgeous apps — fast.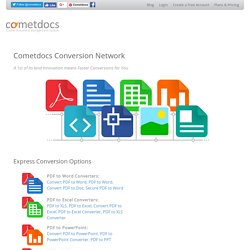 A 1st of its kind Innovation means Faster Conversions for You Express Conversion Options More about CCN
Resource Village — Discover great resources for your small business
8 Free PDF Password Remover Tools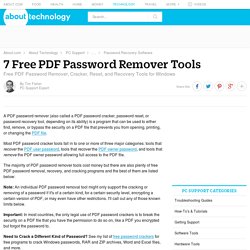 A PDF password remover (also called a PDF password cracker, password reset, or password recovery tool, depending on its ability) is a program that can be used to either find, remove, or bypass the security on a PDF file that prevents you from opening, printing, or changing the PDF file. Most PDF password cracker tools fall in to one or more of three major categories: tools that recover the PDF user password, tools that recover the PDF owner password, and tools that remove the PDF owner password allowing full access to the PDF file.