Ferramentas Web
Groovesquid - Grooveshark Downloader
Convesor de Videos do YouTube para MP3
YouTube-mp3.org é o serviço online para conversão de videos para mp3.Você não precisa de uma conta,a única coisa necessária é o link de alguma URL do YouTube.E nós converteremos o audio do video para mp3,e quando terminado você poderá baixa-lo para o seu computador. Diferente de outros seviços,toda a conversão é realizada pelos nossa infraestrutura e você somente tem que baixa-lo de nossos servidores. Por causa disso o nosso site não precisa de uma plataforma especifíca: Você pode accesá-lo do seu Mac,Linux ou de até um iPhone.Todas as conversões serão realizadas em alta qualidade com um taxa de 128 kBit/s.Não se preocupe,você tem tudo isso de graça.Cada video precisa de aproximadamente de 3 à 4 minutos para ser convertido. Thanks to Lucas Henrique Santos for his translation!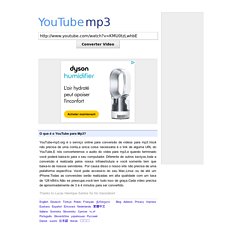 What is a QR code? A QR code is a two-dimensional code (2D code, matrix code), this means it contains data not only in one dimension (e.g. horizontally from left to right like the barcodes on the products in e.g. your grocery store) but also in a second dimension (vertical and horizontal). The acronym QR is short for "Quick Response". QR codes are also often called 2D barcodes.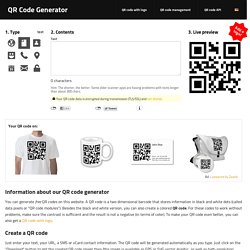 AppMachine: Build gorgeous apps — fast.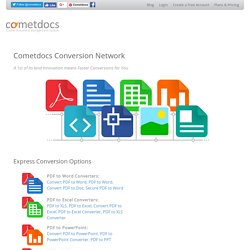 A 1st of its kind Innovation means Faster Conversions for You Express Conversion Options More about CCN
Resource Village — Discover great resources for your small business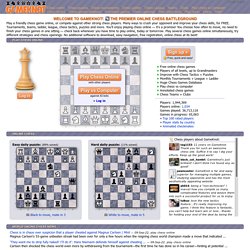 Play a friendly chess game online, or compete against other chess players — all you need is 10 minutes to enjoy playing chess online every day. You choose when to move or how often — no need to finish your chess games in one sitting, check back whenever you have time to play online. Play several chess games online simultaneously, try different chess strategies and chess openings. No additional software to download, easy navigation, free registration, online chess at its best!
8 Free PDF Password Remover Tools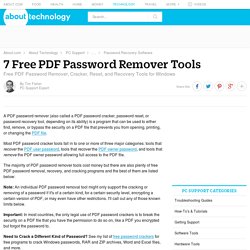 A PDF password remover (also called a PDF password cracker, password reset, or password recovery tool, depending on its ability) is a program that can be used to either find, remove, or bypass the security on a PDF file that prevents you from opening, printing, or changing the PDF file. Most PDF password cracker tools fall in to one or more of three major categories: tools that recover the PDF user password, tools that recover the PDF owner password, and tools that remove the PDF owner password allowing full access to the PDF file. The majority of PDF password remover tools cost money but there are also plenty of free PDF password removal, recovery, and cracking programs and the best of them are listed below: Note: An individual PDF password removal tool might only support the cracking or removing of a password if it's of a certain kind, for a certain security level, encrypting a certain version of PDF, or may even have other restrictions. I'll call out any of those known limits below.
http://www.freemypdf.com/