Business
Home | Direct New Ideas
Social Media Advertising Software for Brands & Agencies | GraphEffect
The Seven Habits of Spectacularly Unsuccessful Executives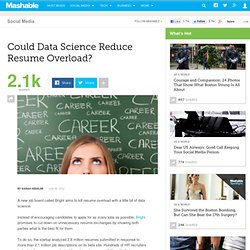 Could Data Science Reduce Resume Overload?
A new job board called Bright aims to kill resume overload with a little bit of data science. Instead of encouraging candidates to apply for as many jobs as possible, Bright promises to cut down on unnecessary resume exchanges by showing both parties what is the best fit for them. To do so, the startup analyzed 2.8 million resumes submitted in response to more than 2.1 million job descriptions on its beta site.
Imagine a person from another planet turning up at a funeral here on Earth. Without having to be told, he would know that a funeral is not an appropriate place to tell jokes.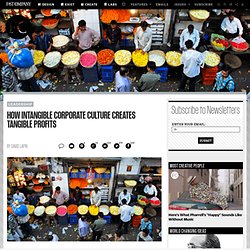 How Intangible Corporate Culture Creates Tangible Profits
Mornings are a great time for getting things done. You're less likely to be interrupted than you are later in the day. Your supply of willpower is fresh after a good night's sleep. That makes it possible to turn personal priorities like exercise or strategic thinking into reality.
BT executives set for £90m windfall after turnaround
inShare202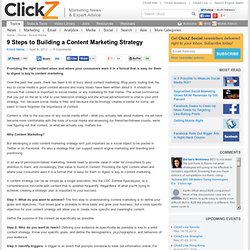 9 Steps to Building a Content Marketing Strategy
6 Habits of True Strategic Thinkers
Where ideas and people meet.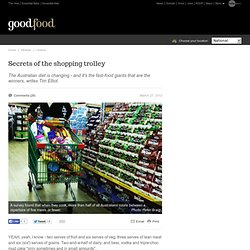 A survey found that when they cook, more than half of all Australians rotate between a repertoire of five meals or fewer. Photo: Peter Braig YEAH, yeah, I know - two serves of fruit and six serves of veg; three serves of lean meat and six (six!) serves of grains.
Secrets of the shopping trolley
The Social Media Statistics Of Fortune 500 Companies [INFOGRAPHIC]
Warren Buffett On Housing Market: I Was 'Dead Wrong'
OMAHA, Neb. — Billionaire investor Warren Buffett said Saturday that he was "dead wrong" with a prediction that the U.S. housing market would begin to recover by now, but he remains optimistic about the nation's economy. In his annual letter to Berkshire Hathaway shareholders, Buffett said he is sure housing will recover eventually and help bring down the nation's unemployment rate.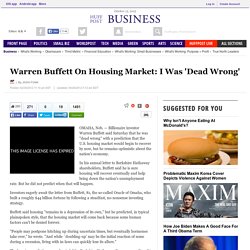 9 Questions Before Choosing A Credit Card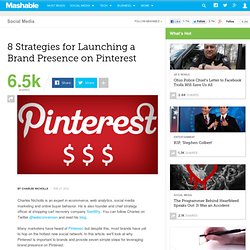 8 Strategies for Launching a Brand Presence on Pinterest
Charles Nicholls is an expert in ecommerce, web analytics, social media marketing and online buyer behavior. He is also founder and chief strategy officer at shopping cart recovery company SeeWhy.
Best Sellers - The New York Times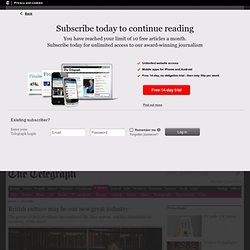 Drama is becoming a classless national obsession, and the underpinning of radio and television has helped make London the greatest city of theatre in the world.
British culture may be our new great industry
All the data on debt you will ever need to know
In the 1960's the "Madmen of Madison" Avenue were challenged as the age of television forever changed the advertising and marketing landscape. The arrival of color television in 1961 was rapidly becoming an integral part of the family home and engaged millions of people with captivating television shows, news as it happened and movies.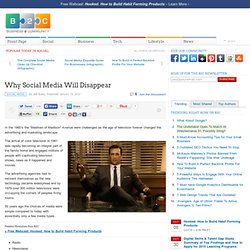 Why Social Media Will Disappear
tobybarnes: Lego has influenced & insp
The best 100 digital agencies in the world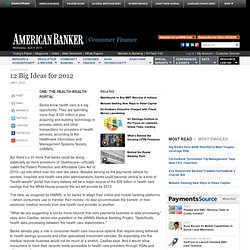 12 Big Ideas for the Financial Services Industry in 2012 - American Banker Magazine Article
Banks know health care is a big opportunity.
When Incentive Pay for Agency Performance Doesn't Work | Agency News
The Perils of Multitasking | time management redux
The title says it all in this McKinsey piece from earlier in the year. While it is fashionable, expected and admired to multitask the reality is that it is counterproductive. The piece expands into a personal strategy to focus, filter and forget.
The Google Wallet continues to dominate the emerging field of mobile payments with its strong lineup of financial industry and merchant partners including Citi, MasterCard, Visa and First Data.
Google Engineer Shares 2012 Plans for Google Wallet
Microsoft's successor to the XP operating system was not a hit with consumers. "For an operating system that took five years to create, Windows Vista's reputation went down in flames amazingly quickly," writes the New York Times. "Not since Microsoft Bob has anything from the software giant drawn so much contempt and derision.
Biggest Tech Fails This Decade: 12 Epic Product Flops
How Samuel Palmisano of I.B.M. Stayed a Step Ahead - Unboxed
How to Launch a Social Ambassador Campaign
Curry Smith is affiliated with NOLAbound, a unique program that immerses 25 professionals in New Orleans business to discuss the city's entrepreneurial and social media influence. You can apply to be considered for a spot in the program at www.benolabound.com/apply.
Eulogy for Mellie
Ori Hadomi of Mazor Robotics, on Choosing Devil's Advocates
iTunes 12 Days of Christmas App Offers Free iPad Downloads [VIDEO]
How Tech & Social Media Companies Cashed Out in 2011
How Will Digital Change Small Business in 2012?