Social TV apps
TvTak - Instant Detection of TV Shows
iPhone/Android SDK
Social TV companies
Apps Let You Supplement the TV Show You're Watching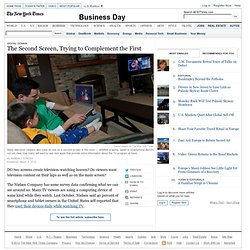 Darren Hauck for The New York Times
Oscars 2012: Miso, GetGlue and Other Social TV Apps Take Aim (Updated)
Umami - Your TV Companion
Miso - Android Apps on Google Play
What is Islam?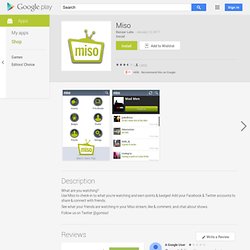 With a Slingbox at home, enjoy your live or recorded TV on your Android phone over a 3G, 4G, or Wi-Fi connection. If you own a Slingbox (or if you're a DISH Network subscriber), please click "More" or expand this description for details about SlingPlayer app compatibility.Extend your living room TV experience to your Android phone with SlingPlayer software. If you like TV, it's hard not to smile when you take control of your TV and DVR from your Android phone.
IntoNow - Android Apps on Google Play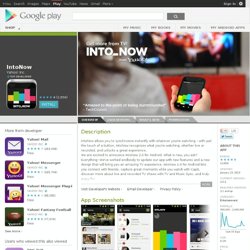 TVcheck, Devenez le Master de la TV !