Libraries / Frameworks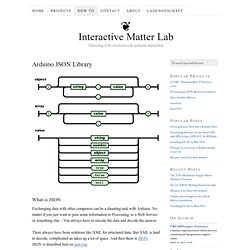 aJson – an Arduino JSON Library — Interactive Matter
What is JSON Exchanging data with other computers can be a daunting task with Arduino. No matter if you just want to pass some information to Processing, to a Web Service or something else – You always have to encode the data and decode the answer.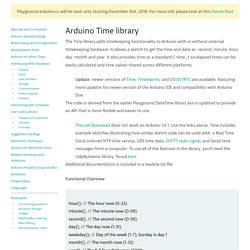 The Time library adds timekeeping functionality to Arduino with or without external timekeeping hardware.
playground - Time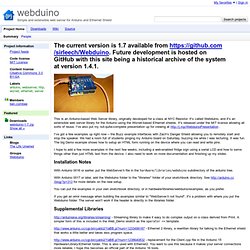 webduino - Simple and extensible web server for Arduino and Ethernet Shield
This is an Arduino-based Web Server library, originally developed for a class at NYC Resistor. It's called Webduino, and it's an extensible web server library for the Arduino using the Wiznet-based Ethernet shields.
sirleech/Webduino - GitHub
software → arduino ethernet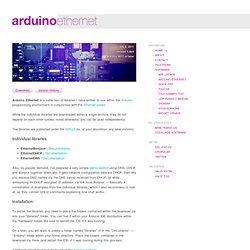 Feb 3, 2011 Version 1.0b4 Arduino 0017 or later Download Version History
Note for Arduino 1.0 An updated version with 1.0 support is available on github. Installation instructions are at the bottom of that page.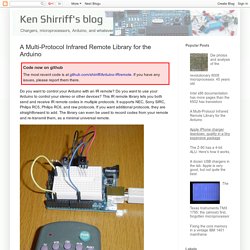 Today I received new Jeenodes, so it's time for more electronics fun :-) One thing that I head in my head for a while was an infrared receiver and sender. I want it to be like an advanced Logitech Harmony, the main downside on the Logitech Harmony is that there is no status tracking.
Jeenode infrared project part 1: getting started | Maartendamen's blog