History In Photography
Get flash to fully experience Pearltrees
Hurricane Katrina killed this clown.
A blog post by David Browning, the producer of this week's "60 Minutes" story about a mysterious reel of film, known as "A Trip Down Market Street:"
Posted Jul 22, 2010 A photographic journey through American Cities, pre-1950. Chattanooga, Tenn. in time of war.
About these Photos Faces of Lost Youth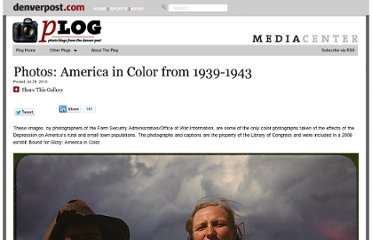 Posted Jul 26, 2010 These images, by photographers of the Farm Security Administration/Office of War Information, are some of the only color photographs taken of the effects of the Depression on America's rural and small town populations. The photographs and captions are the property of the Library of Congress and were included in a 2006 exhibit Bound for Glory: America in Color.