Genetics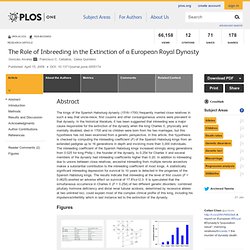 The kings of the Spanish Habsburg dynasty (1516–1700) frequently married close relatives in such a way that uncle-niece, first cousins and other consanguineous unions were prevalent in that dynasty.
The Role of Inbreeding in the Extinction of a European Royal Dynasty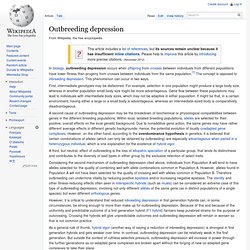 A concept in biology , outbreeding depression refers to cases when offspring from crosses between individuals from different populations have lower fitness than progeny from crosses between individuals from the same population. [ 1 ] The concept is opposed to inbreeding depression . This phenomenon can occur in two ways. First, intermediate genotypes may be disfavored.
Outbreeding depression
In royal/commoner marriage, a happy mix of genetic diversity | Philadelphia Inquirer | 04/25