Online Search Tools
This Pearltree is all about online search. It contains tools (mostly search engines) to help you find what you need on the Internet, whether it's People, Images, Video's...etc.


I have made several categories inside this pearl, based on the type of search you want to perform.
Looking for images? Click on the Image Search/Retrieval Pearl.
Looking for people? Click on the People Search Pearl.
Other categories: Social Web Search (Twitter, Facebook etc), Deep Web Search (The hidden web, databases etc), Meta Search Tools (use multiple search engines in one), Video Search etc.


Any suggestions or tips, please let me know (you can comment on one of the Pearls, or in the root Pearl). Meanwhile, enjoy!
Online Search Tools - Semantic Search. Online Search Tools - Voice / Speech Search. Online Search Tools - Image Retrieval/Search. Visual Search Results - visual output. Online Search Tools - Video. Online Search Tools - Deep Web Search. Online Search Tools - Social Web.
Online Search Tools - People Search.
Online Search Tools - Mobile. Recorded Future - Temporal & Predictive Analytics Engine, Media Analytics & News Analysis. About Futurity. Futurity features the latest discoveries by scientists at top research universities in the US, UK, Canada, and Australia.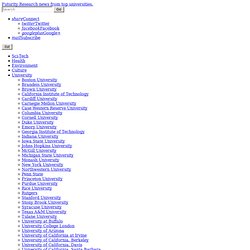 The nonprofit site, which launched in 2009, is supported solely by its university partners (listed below) in an effort to share research news directly with the public. Contacts editor@futurity.org 615 Hylan Hall University of Rochester Rochester, NY 14627 Jenny Leonard, editoreditor@futurity.org (585) 275-6076 Katie George, assistant editorkgeorge@admin.rochester.edu (585) 276-4508. Timelines. The Temporal Search engine. 50 Gplussearch Similar Sites | Websites Like Gplussearch.com | Page 3.
---
colinourbluff Oct 4 2012

this is an amazing pearltree andThankyou

dutchital Aug 28 2011

Thanks! If you have any tips or comments, let me know :-)

dutchital Jul 19 2011

thanks. And am always open for tips/comments. Gr, Martijn

betomafra Jul 7 2011

Hi, dutchital. I don't speak spanish too because in Brasil we speak Portugês("portuguese" in the english way). Let's work in the trees, like our pasts. KKKKKK

dutchital Jul 7 2011

Hi betomafra. I don't speak Spanish, but I can understand you like the pearl (fantastica!). Will try to add more usefull stuff. Greets, Martijn

betomafra Jul 4 2011

Fantástica ferramenta que descubro! Árvore das pérolas da rede.
---