Woordenboeken
pet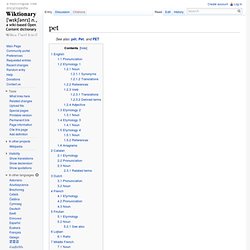 English[edit] Pronunciation[edit] IPA(key): /pɛt/Rhymes: -ɛt Etymology 1[edit] Originally from Northern English and Scots dialects, origin is unsure but may have arisen due to influence of petty pertaining to children and later companion animals.
LITTLE EXPLORERS Picture Dictionary by EnchantedLearning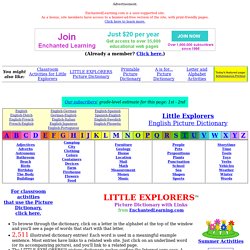 Advertisement. EnchantedLearning.com is a user-supported site. As a bonus, site members have access to a banner-ad-free version of the site, with print-friendly pages.Click here to learn more. (Already a member?
Wrts
alle boeken Engels
We have corpus-informed dictionaries for English language learners at all levels. They're ideal for anyone preparing for Cambridge English exams and IELTS. New Chinese, Polish and Russian dictionaries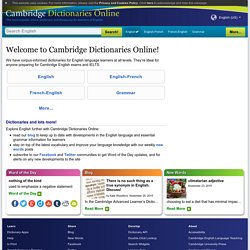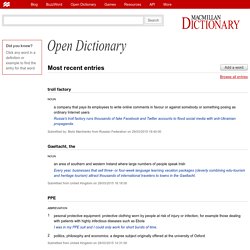 silver splitter noun someone who divorces or separates from his/her partner in late middle age The consequences of the silver splitters also has an impact on the family support system. Submitted from United Kingdom on 08/04/2014 09:50:00