Handig voor Spiegeltje
Beginners Guide To Android | Hemorrdroids.net
Noom Weight Loss - Android app op AppBrain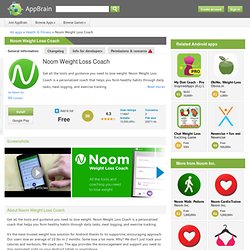 Get all the tools and guidance you need to lose weight. Noom Weight Loss Coach is a personalized coach that helps you form healthy habits through daily tasks, meal logging, and exercise tracking. It's the most trusted weight loss solution for Android thanks to its supportive, encouraging approach.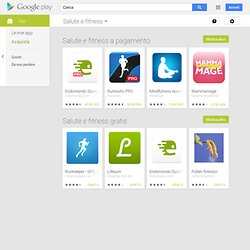 Gezondheid en fitness - Android Market
Changez votre façon de faire du vélo de route avec Runtastic ! Road Bike est une application unique qui transforme votre smartphone en un ordinateur de bord lors de vos parcours sur route. Analysez vos performances avec plus de 50 fonctions spéciales, un site fitness complémentaire et de nombreux accessoires adaptés à la pratique du vélo de route. Cette application, très bien notée (4.5+), a été conçue et pensée pour s'adapter aux besoins et aux envies des cyclistes amateurs mais aussi des professionnels. Cette application est dédiée à 100 % aux coureurs cyclistes qui souhaitent avoir un outil de mesure de données pour toutes leurs activités - que ce soit un tour de parc avec ses enfants, un entrainement pour préparer sa première course, ou une étape du Tour de France !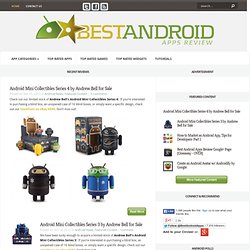 Android Mini Collectibles Series 4 by Andrew Bell for Sale Check out our limited stock of Andrew Bell's Android Mini Collectibles Series 4! If you're interested in purchasing a blind box, an unopened case of 16 blind boxes, or simply want a specific design, check out our storefront on eBay HERE.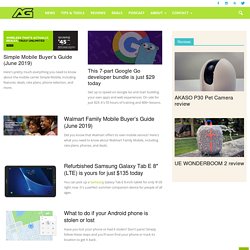 New Game: RoboCop comes to Android for free! Glu, developers of popular games like Deer Hunter 2014 and Frontline Commando, bring RoboCop to Android. If you are at all familiar with the movie RoboCop, you'll know that the intensity ...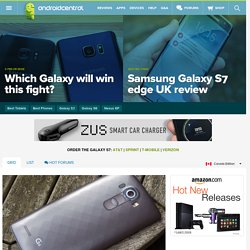 57 min ago Sony Lifelog app now available in Google Play for Xperia Z2, expanding to other Sony phones Sony's Lifelog application is now available in Google Play for the Xperia Z2, and will be coming soon to Xperia devices running Android 4.4.2. The Lifelog application, and the Sony Smartband (available at Newegg) work in tandem to keep track of your movement, and capture your physical, social, and Internet activities right from your wrist.
Droid Den