Engels
LTM
LT-Tijdschrift | Levende Talen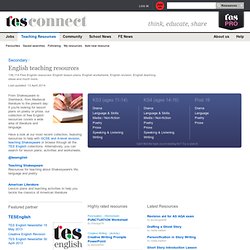 English resources, English revision, English worksheets,TES Resources
From Shakespeare to Steinbeck, from Medieval literature to the present day: if you're looking for lesson plans on poetry or prose, our collection of free English resources covers a wide area of literature and language. Have a look at our most recent collection, featuring resources to help with GCSE and A-level revision, teaching Shakespeare or browse through all the TES English collections.
Triptico | Inspiring Imaginative Teachers » Download
English exercises: Using Songs
Plaatjes: Stampotique Originals
CRETA
In this Teach English section you'll find materials and pages designed to help in your teaching.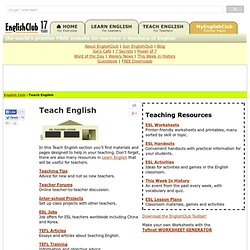 VO Engels