Top Bar Hive
Home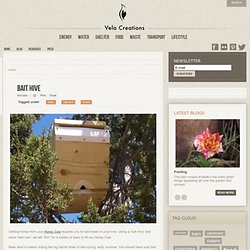 Getting honey from your Honey Cow requires you to have bees in your hive.
Vela Creations - Bait Hive
Western Red Cedar top bar hives, hive kits, DIY top bar hive plans, nucleus boxes, one-piece top bars, and hive accessories. Made in Portland, Oregon -- FREE SHIPPING to the contiguous 48 states.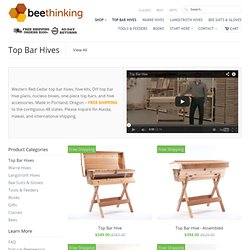 Top Bar Hive Products | Bee Thinking
3 May Updated: Oct 2012 Looking to build your own top bar hive? If you're a new beek, consider reviewing this pragmatic comparison of TBH vs. Langstroth hives. And if you're ready to build, here are some designs: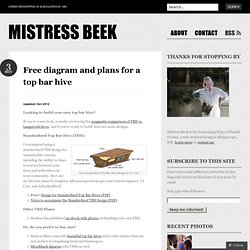 Diagram and plans for a top bar hive « mistress beek
backyardhive.com - BackYardHive.com - Top Bar Hive, Beekeeping DVD
TopHive : Top Bar Hives (TBH)
natural beekeeping using low-cost, low impact top bar hives