Or and optimization
OR 350 Projects 1998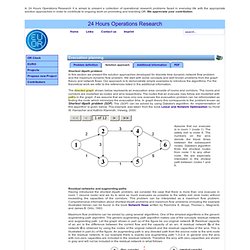 Shortest dipath problem In this section we present the solution approaches developed for discrete time dynamic network flow problem and the maximum dynamic flow problem. We start with some concepts and well known problems from the graph theory and network flows.
24 Hours Operations Research - Evacuation planning
Science: Math: Operations Research
EE392o: Optimization Projects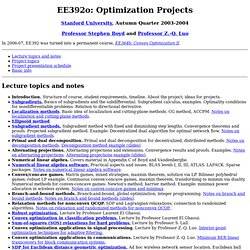 Stanford University, Autumn Quarter 2003-2004 Professor Stephen Boyd and Professor Z.-Q.
EE392o: Convex Optimization Links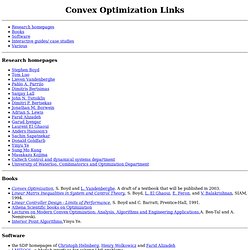 Research homepages
A A A English Projektsite Zur Navigation springen|Zum Inhalt springen
Optimization - Projects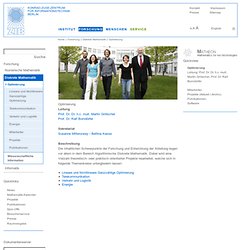 GA Playground - Java Genetic Algorithms Toolkit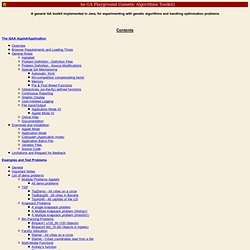 A general GA toolkit implemented in Java, for experimenting with genetic algorithms and handling optimization problems