Video
Zoomquilt2.swf (application/x-shockwave-flash objekt) Philips Cinema - Parallel Lines - Jun and the Hidden Skies, by Hi-Sim. 1614. Dokument - The Union: The Business Behind Getting High | UndergroundCity.cz článek. Navigace: Menu novinky | krátce | partylist | reporty | rozhovory | hudba | technika | videa | odkazy | kontakt | mp3 | diskuze | Anketa Jaký elektronický žánr ti je nejbližší?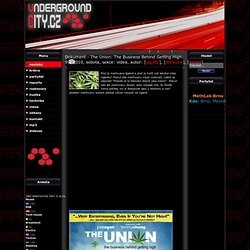 House. Alien in 30 seconds with bunnies. Alien in 30 seconds, re-enacted by bunnies.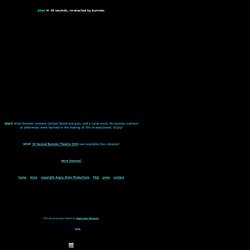 Alert! Alien bunnies contains cartoon blood and guts, and a curse word. No bunnies (cartoon or otherwise) were harmed in the making of this re-enactment. 852. Watch Dexter Serie Online. BEAT.
---