Duffstuff123
Minitaur in optional wood getup. But it's not just doing bass – think drum kits, too. Soundware to explore, not just to use as presets, in the latest goodies installment. Photo (CC-BY) Colombia's Audiotecna. Hardware is beautiful.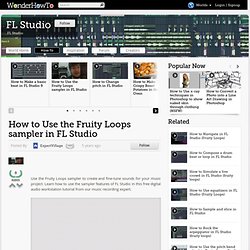 How to Use the Fruity Loops sampler in FL Studio Use the Fruity Loops sampler to create and fine-tune sounds for your music project. Learn how to use the sampler features of FL Studio in this free digital audio workstation tutorial from our music recording expert. Use the Fruity Loops sampler in FL Studio - Part 2 of 16
How to use the Fruity Loops sampler in FL Studio | Video " Wonder How To
Systematic Inventive Thinking
The Art of Oral Storytelling
Storyteller.net
Storytellers Of Ireland - Aos Scéal Éireann - Two Shorten the Road
Please note we are currently experiencing some difficulties at present. We are currently working to have these rectified. If you encounter and problem or inaccuracies please contact Philip Byrne 087 2627806 Ireland is famed throughout the world for the art of storytelling. The seancaithe and scéalaí, the Tradition Bearers and Storytellers, passed the old stories down through the generations.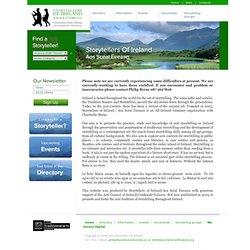 <div id="noscript">Please enable JavaScript in order to use Audiotool.</div> make music in your browser Watch VideoLearn more
Sheet Music Archive offers a meticulously organized collection including the works of hundreds of composers and tens of thousands of pieces of classical sheet music. Download and print scores for piano, violin, ensembles, orchestra and choirs. Customers are free to use our sheet music for public performance. The Sheet Music Archive has offered free and subscription sheet music downloads for 10 years. We have a huge collection of over 22,000 classical music pieces, with over 100,000 total pages of sheet music! Sheet Music