Games for learning
Teacherss kanal. Learn about how one teacher, Mike Christiansen, a 9th grade social studies teacher at Kent-Meridian High School in Kent, WA, uses YouTube in his classroom to transform it into a 21st century learning environment.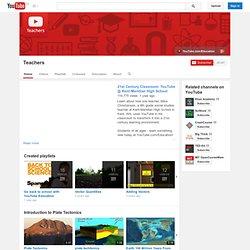 Students of all ages - learn something new today at YouTube.com/Education! Teachers: Learn how to incorporate YouTube in your classroom at YouTube.com/Teachers.Administrators: Sign up to bring YouTube into your school at YouTube.com/Schools. Dr. Seuss | Seussville.com. Voki Home. Sign In. PresentationTube. Games to support learning.
StoryJumper: publish your own children's book. Free Web Conferencing |Online Video Conferencing Services |Net Meeting |Audio Conferencing Services.
---