SOCIAL
Twitter
The link you requested has been identified by bitly as being potentially problematic. This could be because a bitly user has reported a problem, a black-list service reported a problem, because the link has been shortened more than once, or because we have detected potentially malicious content. This may be a problem because:
Warning! | There might be a problem with the requested link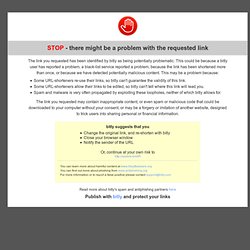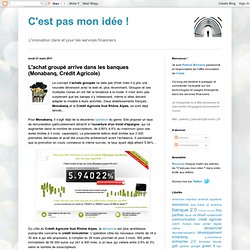 L'achat groupé arrive dans les banques (Monabanq, Crédit Agricole)
Le concept d' achats groupés ne date pas d'hier mais il a pris une nouvelle dimension avec le web et, plus récemment, Groupon et ses multiples clones en ont fait la tendance à la mode.
Could-have-been love story
APPLE « uberVU Search
2010 digital trends, ideas and technologies - Quick bits
"bra" trends in Twitter with Trendistic
danah boyd, "On apprend à être sociable sur les nouveaux médias"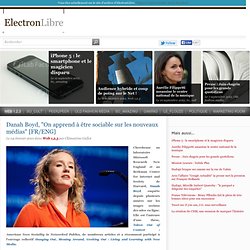 Chercheuse au laboratoire Microsoft Research New England et au Berkman Center for Internet and Society de Harvard, Danah Boyd enquête depuis plusieurs années sur les usages sociaux des ados en ligne. Elle est l'auteure d'une thèse, Taken Out of Context : American Teen Sociality in Networked Publics , de nombreux articles et a récemment participé à l'ouvrage collectif Hanging Out, Messing Around, Geeking Out : Living and Learning with New Media . ElectronLibre : Qu'est ce qui fait le succès d'un réseau social auprès des jeunes ?
19% des conversations sur Twitter concernent une marque / we are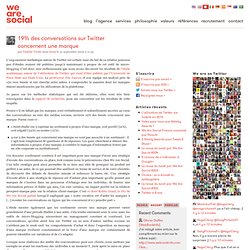 L'engouement médiatique autour de Twitter est certain mais du fait de sa relative jeunesse peu d'études avaient été publiées jusqu'à maintenant à propos de cet outil de micro-blogging.
127 500 utilisateurs de Twitter en France
12 concepts d'observatoire de l'activité Web en temps réel - Sta
Make London Better
Orange People Projects sur Facebook
Tendances du marketing 2.0 (2010 marketing trends)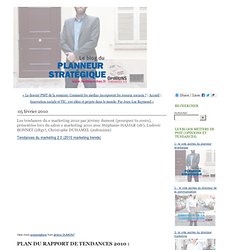 Le vide poches : le blog du planning stratégique 2.0 de PSST (op
The Roles of Facebook and Twitter in Social Media Marketing | Br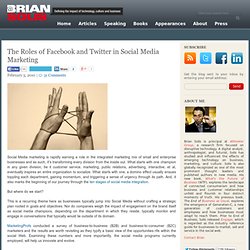 Social Media marketing is rapidly earning a role in the integrated marketing mix of small and enterprise businesses and as such, it's transforming every division from the inside out.
4 causes d'échec des marques sur les médias sociaux
Pourquoi est-il si délicat, pour une marque, de réussir sur les médias sociaux ? 4 pistes de réponse :
Coke's 'fans first' approach in social communities
The State of the Twittersphere 2010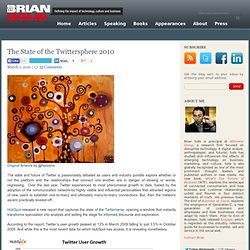 Original Artwork by @ Natasha The state and future of Twitter is passionately debated as users and industry pundits explore whether or not the platform and the relationships that connect one another are in danger of slowing or worse, regressing. Over the last year, Twitter experienced its most phenomenal growth to date, fueled by the adoption of the communication network by highly visible and influential personalities that attracted legions of new users to establish one-to-many and ultimately many-to-many connections.
Homosemiotikus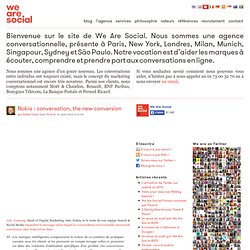 Nokia : conversation, the new conversion
Arto Joensuu , Head of Digital Marketing chez Nokia, et le reste de son équipe Search & Social Media répandent le message selon lequel la conversation est la nouvelle mesure de conversion chez Nokia et au-delà :