Nature and Conservation
Utopia ProduktGuide Vermissen Sie ein Produkt? Dann schreiben Sie uns doch einfach!
Produkte | ProduktGuide
Weltagrarbericht
International Assessment of Agricultural Knowledge, Science and Technology for Development
Defra, UK - Environmental Protection - Genetic Modification (GM) - Farm Scale Evaluations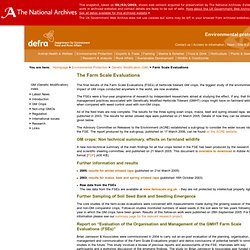 The Farm Scale Evaluations The final results of the Farm Scale Evaluations (FSEs) of herbicide tolerant GM crops, the biggest study of the environmental impact of GM crops conducted anywhere in the world, are now available. The FSEs were a four-year programme of research by independent researchers aimed at studying the effect, if any, that the management practices associated with Genetically Modified Herbicide Tolerant (GMHT) crops might have on farmland wildlife, when compared with weed control used with non-GM crops. All of the field trials are now complete. The results for the three spring sown crops, maize, beet and spring oilseed rape, were published in 2003. The results for winter oilseed rape were published on 21 March 2005.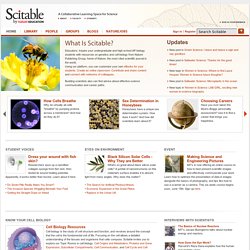 Scitable is a free science library and personal learning tool brought to you by Nature Publishing Group, the world's leading publisher of science.
Shell in Nigeria - BUND für Umwelt und Naturschutz Deutschland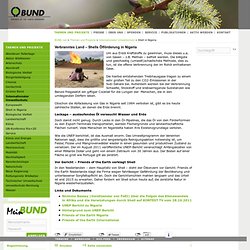 Um aus Erdöl Kraftstoffe zu gewinnen, muss dieses u.a. von Gasen – z.B. Methan – befreit werden. Die billigste und gleichzeitig (umwelt)schädlichste Methode, dies zu tun, ist die offene Verbrennung der im Rohöl enthaltenen Gase. Die hierbei entstehenden Treibhausgase tragen zu einem sehr großen Teil zu den CO2-Emissionen in der Sub-Sahara bei. Außerdem werden bei der Verbrennung Schwefel, Stickstoff und krebserregende Substanzen wie Benzol freigesetzt ein giftiger Cocktail für die Lungen der Menschen, die in den umliegenden Dörfern leben.
Shell Guilty
vTI - Startseite
:: HIMALAYAN TRUST :: himalayan trust nepal, sir edmund trust, trust nepal, hillary trust, hillary trust neal, verest, Sherpa Tenzing, Sir Edmund Hillary
ondemand-mp3.dradio.de/file/dradio/2010/09/17/dlf_20100917_1144_33656272.mp3
EnergieVision e.V. - ok-power Ökostrom
Wer "richtigen" Ökostrom will, nutzt den Tarifrechner von EnergieVision, nicht Verivox. by dsp.pearls Dec 12
Steigen Sie ein: Das Umweltbundesamt - für Mensch und Umwelt
Deutschland: Home
NABU - Naturschutzbund Deutschland e.V.
Amphibian Ark
VIER PFOTEN
Robin Wood » Startseite
Albert Schweitzer Stiftung für unsere Mitwelt – Begeistert für Tiere
Daily Environmental News | National Geographic News
December 12, 2012 Want to know if you're literally sitting on a gold mine? Get some termites, a new study suggests.
Conservation news & stories
Jobbörsen für grüne Berufe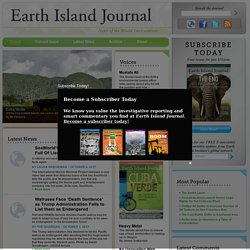 Earth Island Journal | Earth Island Institute
Proposed Law Could Deliver Major Boost to Urban Agriculture in California Bill would give property tax breaks to landowners who lease their parcels to urban farmers by Jason Mark – March 28, 2013