Dscheyen
david
Buried treasure in Burma: Squadron of lost WWII Spitfires to be exhumed. A Spitfire LF Mk IX, flown by Ray Hanna in 2005.Wikipedia / Franck Cabrol Yar -- it's buried PILOT treasure!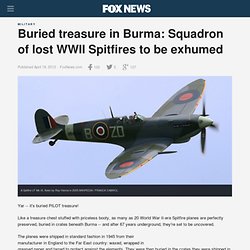 Like a treasure chest stuffed with priceless booty, as many as 20 World War II-era Spitfire planes are perfectly preserved, buried in crates beneath Burma -- and after 67 years underground, they're set to be uncovered. The planes were shipped in standard fashion in 1945 from their manufacturer in England to the Far East country: waxed, wrapped in greased paper and tarred to protect against the elements.
Do You Believe In Magic. A Video Of A Shark Eating Another Shark, As Narrated By Some Stoners. Kombucha. Mom pranks boys after Halloween. German guy confused by meaning of "party pooper" This Isn't Exactly How I Think of Tech Schools [HILARIOUS VIDEO. List25 (2to5) LMAO. Adam Savage's obsessions. Humor-bation: Incredible Story. 11.jpg (JPEG Image, 799 × 1200 pixels) - Scaled (80%)
Funny-Pics-30.12.2011-15.jpg (JPEG Image, 600 × 940 pixels) Video From CES, 2012 That May Have Leaked The iPhone 5? | Megadgets. Daily-Random-Hottie-Rockband1.jpg (JPEG Image, 1162x778 pixels) The Mercedes Hunter X6. The 25 Biggest Mysteries of History. Although they say curiosity has the power to somehow kill your cat, it seems that humans are immune.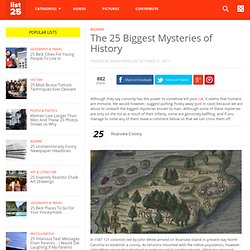 We would however, suggest putting Pooky away (just in case) because we are about to unleash the biggest mysteries known to man. Although some of these mysteries are only on the list as a result of their infamy, some are genuinely baffling, and if you manage to solve any of them leave a comment below so that we can cross them off.
Pearltrees Images Are On
07.jpg (JPEG Image, 797x1200 pixels) - Scaled (80%) Firefighters are pretty badass. Jordan-Carver-Yoga_30.jpg (JPEG Image, 1280x1920 pixels) - Scaled (50%) Girls. 6562085173_03a141cb30_b.jpg (JPEG Image, 608x1024 pixels) Best fails of 2011 || TNL - Funny College Videos | It Must Be College. Subtle. 25 Epic Win GIFs. Scifi Movie & Geeky News & Reviews – Jedi Ninjas. l2w14nq0Cr1qa7oy5o1_500_large.jpg (JPEG Image, 500x313 pixels) Looks like good Zombie Portraits by Andre De Freitas. America's Got Talent: Glow-in-the-dark dubstep group. How To Treat Others: 5 Lessons From an Unknown Author. Five Lessons About How To Treat People -- Author Unknown 1.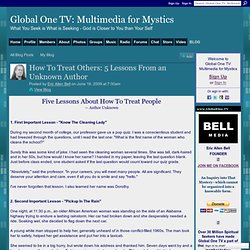 First Important Lesson - "Know The Cleaning Lady" During my second month of college, our professor gave us a pop quiz. I was a conscientious student and had breezed through the questions, until I read the last one: "What is the first name of the woman who cleans the school? " Surely this was some kind of joke. HackerThings: Products for the discerning hacker. 100 Best Workout Songs. The Geek-Art of Blaz Porenta. Illustrator from Slovenia, Blaz Porenta did an incredible job on those super heroes… Check the full article if you don't want to miss Thor, Iron Man, Hulk and their friends.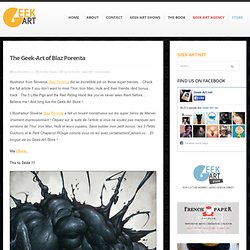 And bonus track : The 3 Little Pigs and the Red Riding Hood like you've never seen them before… Believe me ! And long live the Geek-Art Store ! L'illustrateur Slovène Blaz Porenta a fait un boulot monstrueux sur les super héros de Marvel. Of Monsters And Men: From Reykjavik With Love. Maybe some of us cheated a little bit on our Top 10 lists for 2011.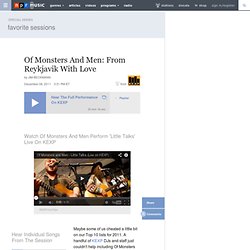 A handful of KEXP DJs and staff just couldn't help including Of Monsters and Men's debut album, My Head Is an Animal, even though it's not due out in the U.S. until next year. But you can hardly blame us: A year ago, we tried to warn everyone that, with its catchy melodies, sing-along choruses, rich orchestration and heartfelt lyrics, the young group would blow up soon enough. We've been waiting for Of Monsters and Men's debut ever since. TopGear 'Arctic Dakar' Pictures. Damn thats awesome.
'Pulp Fiction': The Chronological Edit. Somehow this is only just happening -- someone recut all of "Pulp Fiction" into chronological order.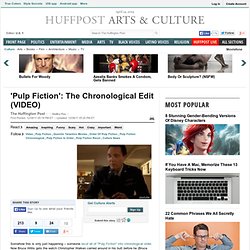 Now Bruce Willis gets the watch Christopher Walken carried around in his butt before he (Bruce Willis) almost loses it (the watch Christopher Walken carried around in his butt). Kids today cannot feel cool for understanding this movie the way we did! Suck it, kids today! We've got all 2 and a half hours below. (NSFW for sex, violence, and also if you work in a place where you shouldn't be watching something for 2 and a half hours.) Guy built a Lamborghini in his basement. Simple Ideas That Are Borderline Genius Part 8. Bruce Lee lights matches. Fuck Music | We love music, we love to fuck. Transparency.jpg (JPEG Image, 2000x1200 pixels) - Scaled (80%) Yard Decorations - Unusual Mailboxes at WomansDay. When decorating their homes, sofa selection and curtain design aren't the only things people consider.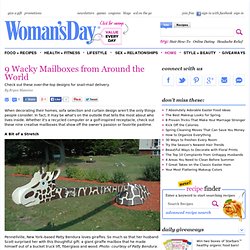 In fact, it may be what's on the outside that tells the most about who lives inside. Whether it's a recycled computer or a golf-inspired receptacle, check out these nine creative mailboxes that show off the owner's passion or favorite pastime. A Bit of a Stretch Pennellville, New York–based Patty Bendura loves giraffes. So much so that her husband Scott surprised her with this thoughtful gift: a giant giraffe mailbox that he made himself out of a bucket truck lift, fiberglass and wood.
Pearltrees videos
Getting started.
---