Strategy Google (Android)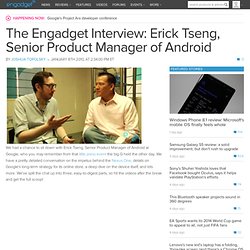 We had a chance to sit down with Erick Tseng, Senior Product Manager of Android at Google, who you may remember from that little press event the big G held the other day. We have a pretty detailed conversation on the impetus behind the Nexus One , details on Google's long-term strategy for its online store, a deep dive on the device itself, and lots more. We've split the chat up into three, easy-to-digest parts, so hit the videos after the break and get the full scoop!
The Engadget Interview: Erick Tseng, Senior Product Manager of A
Taking advantage of freedom of speech gifted by his new found employer, former Sun Microsystems web technologies director Tim Bray has taken to his blog to give a candid account of his new role as Google Developer Advocate - and that means talking down the firm's main mobile rival, Apple. Speaking in an entry detailing his new role at Google - which, he says, will mainly focus on working with Android - Bray takes time to dismiss the notion that taking on iPhone is a fruitless task.
iPhone a 'sterile Disney-fied walled garden', says Android advoc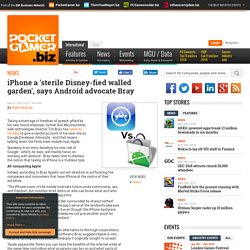 Google se débarrasse de Microsoft Actualité --- Silicon.fr ---
Deux jours après son passage à l'IFA de Berlin, où il a détaillé son projet Google TV , le P-DG de Google faisait une halte à Paris ce jeudi pour dévoiler un ambitieux programme d'investissements en France et en Europe.
Google annonce la création d'un centre de R&D en France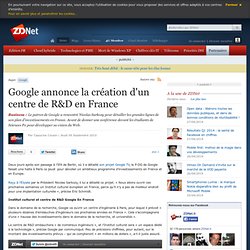 Google rachète FlexyCore, la start-up française touche le gros lot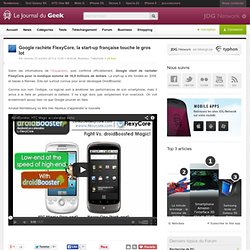 Selon les informations de l'Expansion, puis confirmé officiellement, Google vient de racheter FlexyCore pour la modique somme de 16,9 millions de dollars. La start-up a été fondée en 2008, et basée à Rennes. Elle est surtout connue pour avoir développé DroidBooster.