Startegy trend
Nothing too serious this week. No Microsoft CEO succession, no Samsung $14B marketing budget exceeding Iceland's GDP, no Apple Doom. Just Holiday – or Cyber Monday – audio talk.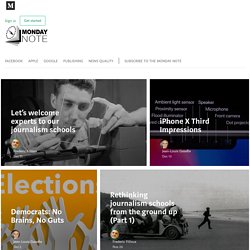 CarPlay Thoughts
Who wouldn't want an iPhone- or Android-like experience in their car instead of today's misbegotten navigation and entertainment systems? CarPlay's answer looks nice – until one looks at the details. Apple's CarPlay has an air of inevitability.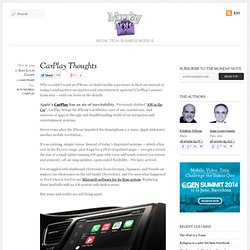 Apple & money (Mobile Payments)
Bruno Kerouanton » All your data are belong to us
Steve Jobs veut poser un vaisseau spatial à Cupertino
Accueil Gizmodo Buzz Steve Jobs veut poser un vaisseau spatial à Cupertino [youtube]http://www.youtube.com/watch?v=gtuz5OmOh_M&feature=player_embedded[/youtube] Cela semble complètement dingue mais apparemment Steve Jobs prévoit de construire un bâtiment entièrement rond à Cupertino pour accueillir les 12.000 employés d'Apple.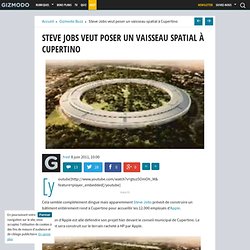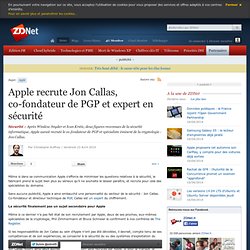 Apple recrute Jon Callas, co-fondateur de PGP et expert en sécur
Même si dans sa communication Apple s'efforce de minimiser les questions relatives à la sécurité, le fabricant prend le sujet bien plus au sérieux qu'il ne souhaite le laisser paraître, et recrute pour cela des spécialistes du domaine. Sans aucune publicité, Apple a ainsi embauché une personnalité du secteur de la sécurité : Jon Callas. Co-fondateur et directeur technique de PGP, Callas est un expert du chiffrement. La sécurité finalement pas un sujet secondaire pour Apple Même si ce dernier n'a pas fait état de son recrutement par Apple, deux de ses proches, eux-mêmes spécialistes de la cryptologie, Phil Zimmermann et Bruce Schneier le confirment à nos confrères de The Register. Si les responsabilités de Jon Callas au sein d'Apple n'ont pas été dévoilées, il devrait, compte tenu de ses compétences et de son expériences, se consacrer à la sécurité du ou des systèmes d'exploitation du groupe.