Serious Also
Lifesaver Bottle 6000UF (Primed and tested.) Since the early 90′s I have always carried some form of water purification when travelling.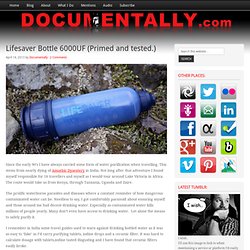 This stems from nearly dying of Amoebic Dysentery in India. Not long after that adventure I found myself responsible for 18 travellers and myself as I would tour around Lake Victoria in Africa. The route would take us from Kenya, through Tanzania, Uganda and Zaire. The prolific waterborne parasites and diseases where a constant reminder of how dangerous contaminated water can be. Needless to say, I got comfortably paranoid about ensuring myself and those around me had decent drinking water.
Christian Payne at Content is King 2010. How Old Is Too Old. Living to die another day. The Inevitable. Kodak Zi6 (mini overview) » by documentally » DOCUMENTALLY » PHREADZ. Lumix GH1 The Ultimate Journalistic Recording Device? » by docum. Time With My Gran #vlomo10. There is mystery in her gaze.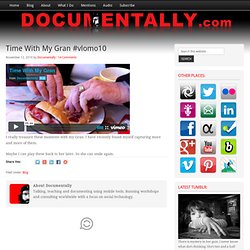 I never know what she's thinking. She's two and a half going on thirteen. Funny, curious, chatty. I have no recollection of that age. Time With My Gran. End to End - The Vodafone FreeBees Challenge. Scottevest Expedition Jacket. Documental.ly - Home.
---