Apple
General Update information
Apple Keynote Bloopers!!
La Chine pirate même Steve Jobs lui-même - Gizmodo -
Game Changers: Steve Jobs - Video
15142-productsbig.jpg (3500×2815)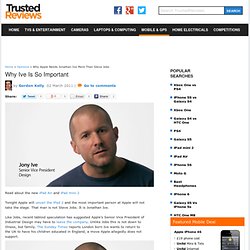 Read about the new iPad Air and iPad mini 2 Tonight Apple will unveil the iPad 2 and the most important person at Apple will not take the stage. That man is not Steve Jobs. It is Jonathan Ive.
Why Apple Needs Jonathan Ive More Than Steve Jobs - TrustedReviews - TrustedReviews