Software
Sign In to your Wrike account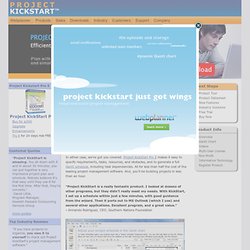 Project Management Software, Project Planning Software, Gantt Chart: Project Kickstart
Through five versions of Project KickStart's project management software we've focused on keeping it easy to use. Our clients are planning and managing projects for general business, consulting, IT, government, education and more. If you are you looking to generate ideas, solve problems, and increase efficiency, try it now and have a project ready in 30 minutes. Download Your Risk-free Trial Now! If you're not a professional project manager, you probably want something that's easy to learn and inexpensive.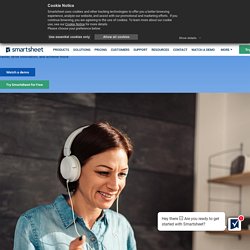 Simple Smartsheet harnesses the power of a platform within the simplicity of a spreadsheet. No training required – get up and running in minutes. Smart Assign tasks, attach files, share sheets, view timelines, set alerts, create rollups, go mobile, and much more – all with one intuitive tool. Trusted More than a million folks use Smartsheet in their organizations. Secure, safe and scalable. IT approves, while you get work done.
Top Project Management Apps Infographic | Submit, Promote & Share Infographics | Loveinfographics.com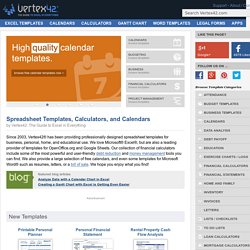 Vertex42® is a leading provider of spreadsheet templates for Microsoft® Excel®, OpenOffice.org, and Google Docs. Our collection of financial calculators include some of the most powerful and user-friendly debt reduction and money management tools you can find. We also provide a large selection of free calendars, and even some templates for Microsoft Word® such as resumes, letters, or a bill of sale. We hope you enjoy what you find! New Templates
Advertisement by Cameron Chapman There is a huge variety of project management applications out there. Most are general purpose apps, not aimed at any one industry.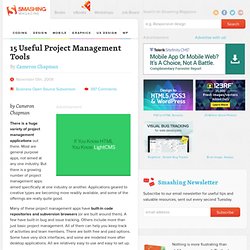 CHEOPS - CSSP Pty Ltd - Construction Software
Keep Your Team Happy Professional online project management software with integrated features for scheduling, collaboration, time tracking, analysis and reporting. Flexible best/worst case estimatesMulti-project planning and organizationDrag-n-drop schedulingIntegrated timesheetsIntegrated project portalsCollaboration and file sharingAnalysis and trend reportingEmail and calendar integrationWeb, iPhone, iPad, and Android apps See more LiquidPlanner features » Save Time and Money Today's teams don't have the patience to use Microsoft Project, but basic task managers like Basecamp aren't powerful enough.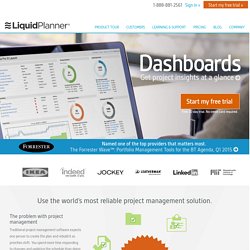 Work Better Together Unlock your team's potential by giving them the freedom to collaborate when and how they want—using Wiki, Forums and Chat. See What's Ahead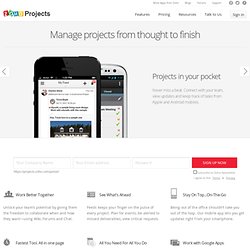 Project Management Software
Learn how team members, project managers and executives use AtTask to better understand, organize, and get the right work done. See the software in action—complete the form now! AtTask is the leader in on-demand project management software, helping thousand of companies in over 65 countries get work done, better. AtTask delivers the world's first and only collaborative work management platform designed with the Facebook generation in mind.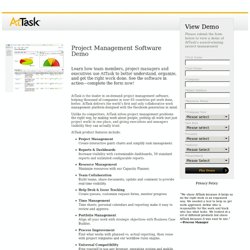 Highly recommended. Primarily through word-of-mouth alone, Basecamp has become the world's #1 project management tool. For the last 10 years, companies have been switching to Basecamp because it's famously easy-to-use, reliable, and It Just Works™. Combine that with our best-in-the-biz customer service, and you've got a unique and delightful package. Just last week, another 6,119 companies started using Basecamp. A track record you can trust.