Software
Project Management Software, Project Planning Software, Gantt Chart: Project Kickstart
Top Project Management Apps Infographic | Submit, Promote & Share Infographics | Loveinfographics.com
88 Top Project Management Apps Infographic Share Leave a reply Related posts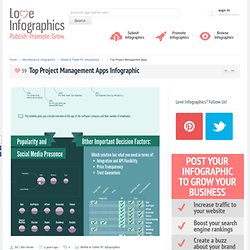 by Cameron Chapman There is a huge variety of project management applications out there. Most are general purpose apps, not aimed at any one industry. But there is a growing number of project management apps aimed specifically at one industry or another.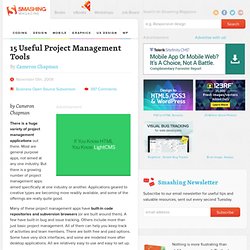 CHEOPS - CSSP Pty Ltd - Construction Software
Work Better Together Unlock your team's potential by giving them the freedom to collaborate when and how they want—using Wiki, Forums and Chat. See What's Ahead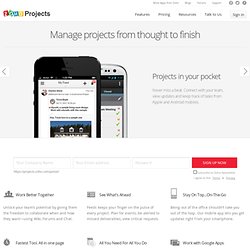 Project Management Software
Learn how team members, project managers and executives use AtTask to better understand, organize, and get the right work done.