Evaluation
BC-350 Ironman Body Composition Monitor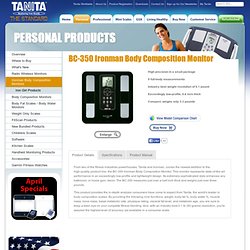 From two of the fitness industries powerhouses, Tanita and Ironman, comes the newest addition to the high-quality product line, the BC-350 Ironman Body Composition Monitor. This monitor represents state-of-the-art performance in an exceedingly low-profile and lightweight design. Its extremely sophisticated style enhances any bathroom, or home gym, decor.
February 9, 2012
We're Consuming Approximately 70 Percent of All Calories From Four Unhealthy Foods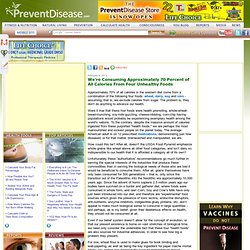 AUTONOMIC BREATHING TEST
THE AUTONOMIC BREATHING TEST (ABT) For WBAI BP/Diabetes Initiative The Autonomic Breathing Test (ABT) is a standardized test which we use in our practice to assess the functions of the autonomic nervous system, as well as to monitor the efficacy of our program of self-regulation.
The Stanford 25
Body Composition Analyzer
Find out more - the Withings scale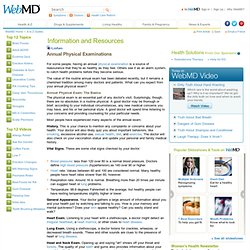 Annual Physical Exams: What to Expect
For some people, having an annual physical examination is a source of reassurance that they're as healthy as they feel.
Baseline LITE hydraulic hand dynamometer, 200lb., with case: Best Priced Products, Inc. - Physical Therapy Products Store