A&P
Brain Anatomy 1 - Gross Cortical Anatomy (Lateral Surface) Bubble trouble. Every day I faced off against lackluster tresses, while two friends of mine couldn't stop raving about their own glossy, sexy hair.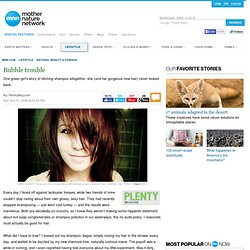 They had recently stopped shampooing — just went cold turkey — and the results were marvelous. Both are decidedly un-crunchy, so I knew they weren't making some hippieish statement about evil soap conglomerates or shampoo pollution in our waterways; this no-suds policy, I reasoned, must actually be good for hair. Human Physiology. The New England Journal of Medicine: Research & Review Articles on Disease & Clinical Practice.
MyBrainshark
TEXTBOOK. New England Journal of Medicine (NEJM) Audio Summaries Podcasts. Resources. CASES. Interactives. DISSECTIONS. LECTURES. VIDEOS. PATHOLOGY. TOPICS. IMAGING. ATLAS. LABS.
---