Howto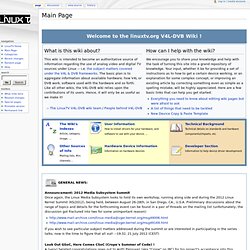 Announcement: 2012 Media Subsystem Summit Once again, the Linux Media Subsystem looks to hold its own workshop, running along side and during the 2012 Linux Kernel Summit (KS/2012), being held, between August 26-28th, in San Diego, CA., U.S.A. Preliminary discussions about the range of topics and details for the forthcoming event can be found in a pair of threads on the mailing list (unfortunately, the discussion got fractured into two for some unimportant reason): If you wish to see particular subject matters addressed during the summit or are interested in participating in the series talks, now is the time to figure that all out! --19:32, 21 July 2012 (CEST) Look Out GSoC, Here Comes CSoC (Crope's Summer of Code) !
Main Page
Welcome - Compiz Fusion Wiki
March 30th, 2011: Compiz 0.8.8 (stable) released! Source tarballs can be found here. September 26th, 2012:: Compiz 0.9.8.4 (development) released! Source tarballs can be found here. About Compiz - A small introduction on what Compiz is Frequently Asked Questions - Information about installation and common problems How to submit bug reports - What you should know before filing a bug report Project History - A clarification on the different projects that have resulted in the formation of Compiz Why we care about open source - A bit of ethical analysis as to why Compiz is free software and why we recommend that you use free and open source hardware drivers. Installing Compiz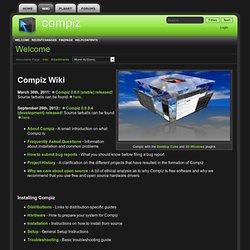 On-line Linux and Open Source Technology Books and How To Guides
Linux is growing. It is now used in many everyday gadgets such as cell phones, PDAs, MP3 players, TVs, printers, portable GPS systems and cameras. It's no longer just for systems administrators.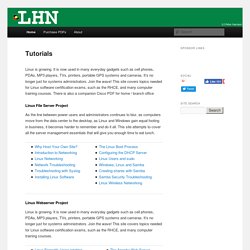 Improve Spam abuse protection in dovecot by restricting access to mail accounts by IP address (e. g. with ISPConfig 3) This howto will show you how to add ip restrictions to single mail accounts when using dovecot with MySQL. This is especially useful if you need to access a mail account from only one single ip or a few ips or if you want to block specific ip addresses from accessing the mail account (e. g. due to spam abuse).