Books
Kate Hart: Uncovering YA Covers: 2011. Edited 5/20: These charts are not professionally researched or produced.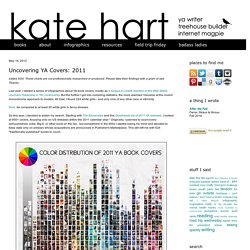 Please take their findings with a grain of salt. Thanks. Last year, I started a series of infographics about YA book covers, mostly as a tongue-in-cheek reaction to the Wall Street Journal's "Darkness in YA" controversy. ManyBooks.net - Ad-free eBooks for your iPad, Kindle, or eBook reader. Descargar libros gratis | QuedeLibros. PLoS | Leading a transformation in research communication.
Top 100 Science-Fiction, Fantasy Books. More than 60,000 ballots were cast in our annual summer reader's survey — click here to see the full list of 100 books, complete with links and descriptions.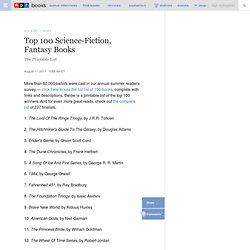 Below is a printable list of the top 100 winners. And for even more great reads, check out the complete list of 237 finalists. 1. My shelfari.
---