Urbex :: Siam
Urban Decay & Urban Exploration - Bangkok
Having spent the past five years in Asia my photographic subjects have been wide and varied. From abandoned buildings, market places, urban upheaval in China, to the rural landscapes of the Pearl River Delta. Now living in Thailand, I have begun to embrace a totally new style of photography: My most recent project looks at Urban Decay in Thailand, and specifically Pattaya and Bangkok.
Project: HDR and Tone Mapping
[ Above : Nikon Coolpix L120 14.1-megapixel 21x superzoom wide-angle lens. This image was treated using Photomatix HDR & tone mapping, processed using three separate JPEG images @ E/V -1, 0, +1. Further processing was made by using a standard image editor with saturation and level adjustments (Warm Curve) and tilt-shift with border. The resulting image was then "Vector Mapped" (Medium-low resolution) to reduce noise for scalability and further image fusion]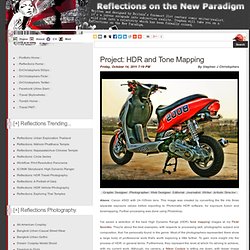 Street Art Beyond the Spray Can - Design
Pattaya Graffiti: The Walls
Pattaya Graffiti on Flickr: This is my little sideline project: I'm currently running around Pattaya to document all the Graffiti found here. It seems to be the trend, to use Graffiti, in some respects, as a form of unofficial advertising for local tattoo shops etc. These works however, are not as prolific or wide spread as one might find in western cities; predominantly found around the Sukhumvit Rd and Pattaya Klang area of the city (in a building I refer to as the Bat Cave).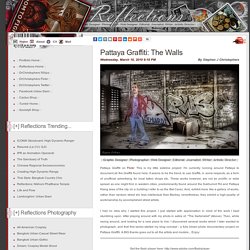 UrBex Daily
Talk Urbex …
I tend to took at it this way: photography is about capturing a moment. I thrive on the idea of spontaneity. Yes, you could drag along a whole production crew with a middle age house wife to manage the sand-pit and thousands of dollars worth of BS to compliment peoples egos, etc - not for me. Two of the most important things to remember when working with models: everyone has their own personality, and as a photographer it's not your job to interfere with it, it's your job to capture it. The individual personally of your model should shine. Beauty comes in many forms.
Bangkok Urban-Gothic
Well, it's a hard job ... and, without my usual coffee fix. You wouldn't believe how hard it is to get a good model here in Bangkok. I usually settle for using a ladyboy; "Ladyboy!?" you say.
Bangkok Urban-Casual Street Wear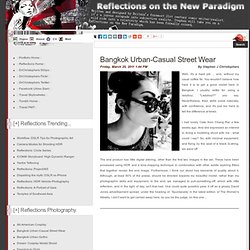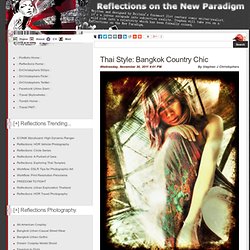 Thai Style: Bangkok Country Chic
The simple things in life: photography for me is about capturing a moment - I say this often. Sometimes, I wish for better equipment. Sometimes, it's all about light - my craving for better light.
Pattaya Graffiti: Urban Cosplay Model Shoot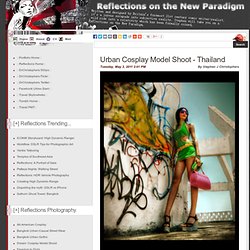 You wouldn't believe how hard it is to get a good model, even here in Pattaya, Thailand. My girl was having none of it, and I'm not one to push her. Nevertheless, I take it as a professional job, and thus, strive for the best quality I can with the tools provided. Well, in the end, and after asking around, I found a suitable model - Day-Day - along with a great Cosplay outfit. One that seemed an understatement in comparison to our urban graffiti ridden location.
Vintage Siam was shot using a Canon EOS 500D & 18-55mm Lens at a location near Siam Country Club. This particular photoshoot was well organized with regards to logistics and equipment. A small crew of two and model. The location: an old restored train and station.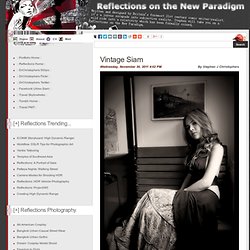 Bangkok Street Wear
Urbex :: Siam
Welcome to Pattaya Motorcycle Tours: We offer the best tailored motorcycle and off-road tours in Southeast Thailand: from day trips to Big Buddha, through the rural scenic areas that surrounds Pattaya; Rice fields, Tapioca and Banana plantations, to fishing villages, that dot the coastline of this region of Thailand; and with beautiful Buddhist temple complexes, all within easy riding distance from your hotel. Packages include beginner bikes to advanced: we offer a full range of bikes, from 125cc automatics to larger 1000cc Sports and Touring motorcycles, for the more advanced rider. Motorcycle tours are a great way to take in all that this region of Thailand has on offer. It's our aim at PMT to bring you the best tour possible, off-the-beaten-track, and full of adventure.
Motorcycle Tours, Pattaya, Thailand
▲ Title: Urbex Thailand: The Sanctuary of Truth for Project HDR Description: Nikon Coolpix + Photomatix HDR & Tone Mapping. Processing using three JPEG images @ E/V -2, 0, +2 & standard image editor. Standard images @ 14 megapixel resolution.
The Sanctuary of Truth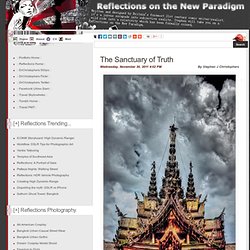 Project: HDR and Tone Mapping