Mobile App Design
iOS SDK Building Apps with MapKit and Core Location | lynda.com Video Tutorial
About this page
Build Your Site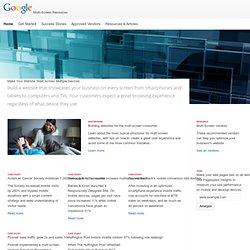 Mobile developers across the globe have developed and released more than 650,000 iPhone apps, 400,000 iPad apps, and 600,000 apps for Android. Are you thinking about building an app? A key step in the process is choosing the right programming language, which depends on how scrappy you're willing to be. Make sure you've researched cross-platform app design and reviewed the common pitfalls of developing your app. Decide on your audience and what platform you'll use, and then weigh your options to select a language.
What Language Should You Build Your App With?
Small businesses today have many useful sites and products to help them get started with mobile app development, but this information might still feel useless if you don't understand JavaScript or HTML5. Tiggzi is a new app that hopes to level the playing field between highly experienced developers and tech-savvy business owners — and save companies tons of money in the process. Exadel, the creative force behind Tiggzi, is a mobile software application development company that counts Fortune 500 companies among its list of clients. What started as a resource for major corporate companies has provided Exadel with the knowledge to create software for like-minded developers and small business owners. Tiggzi is an app-builder that has the sophistication to meet developers' needs while maintaining enough simplicity to increase efficiency for small business owners.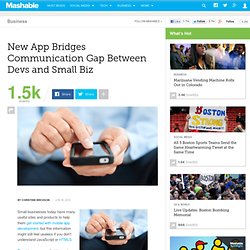 New App Bridges Communication Gap Between Devs and Small Biz
Features
Designing a Mobile App? Don't Make These 10 Mistakes
So you've already learned how to navigate the tricky world of cross-platform app design and worked through all of the common pitfalls of developing your app.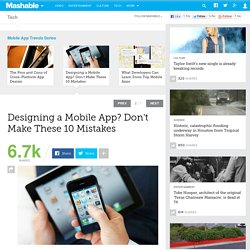 Speaking at the Healthcare Experience Design on Monday, Josh Clark, founder of Brooklyn, N.Y.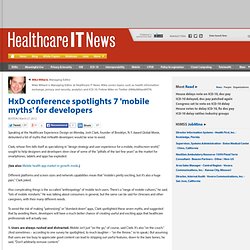 HxD conference spotlights 7 'mobile myths' for developers
One of the best ways to drive business efficiency and save real money is to integrate existing applications.
NDL - Application Integration, Mobile, Emulation, Integrate, Business, Solutions
Nurses build mobile apps through mobile application development platform
The age of the non-technical app developer may be dawning, as more and more developers create actual mobile application development platforms for Android and iOS devices. Recently, Northern Devon Healthcare Trust adopted a policy and a platform that allowed non-technical employees to design their own mobile apps.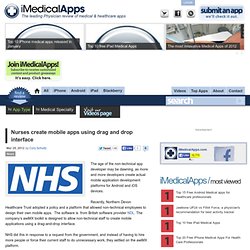 How to Avoid the Common Pitfalls of Mobile App Development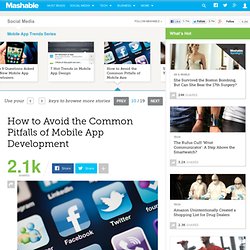 The Mobile App Trends Series is supported by Sourcebits, a leading product developer for mobile platforms. Sourcebits offers design and development services for iOS, Android, Mobile and Web platforms.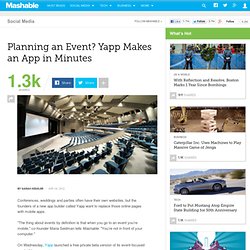 Planning an Event? Yapp Makes an App in Minutes
Conferences, weddings and parties often have their own websites, but the founders of a new app builder called Yapp want to replace those online pages with mobile apps. "The thing about events by definition is that when you go to an event you're mobile," co-founder Maria Seidman tells Mashable.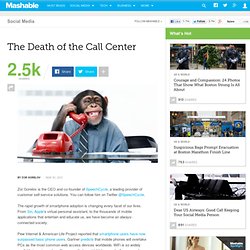 The Death of the Call Center
Zor Gorelov is the CEO and co-founder of SpeechCycle, a leading provider of customer self-service solutions. You can follow him on Twitter @SpeechCycle. The rapid growth of smartphone adoption is changing every facet of our lives.
5 steps to making your medical app idea a reality
by: Craig Monsen, MS
Creating your own app? Learn to design before learning to code
[Ed.
15 Beautiful and Useful Free PSD Files | Freebies
Dribbble is a great community, and is a place where you can find much more than inspiration and awesome professionals.
Xavier Facon is CTO at Crisp Media, a rich media advertising technology company based in New York City. He blogs regularly about ad technology and mobile best practices.
5 Tips for Creating Hi-Res iPad Content
David Tucker is a principal architect at Universal Mind.
10 Things to Plan for Mobile App Dev
Mobile-First Responsive Web Design
Mobile Responsive Design Testing
Best 7 HTML5 Frameworks for Mobile Apps
Code-Free Mobile App Prototyping « adjustafresh – user experience design | digital marketing strategy
Copy the Fit, not the Features
The Changing Nature of App Design and Development for Kids
[Infographic] Mapping the Tools in the Mobile Development Ecosystem
Stanford's Free Developing Apps for iPhone and iPad
Mobile is not the future. It's now.
Focus On: Design Trends in Mobile Apps for iOS