Fitness
by Dustin Lapray Jan 26, 2012 Lee Labrada's professional body dominated an era in bodybuilding before giants ruled the stage.
Lee Labrada Fitness 360: Bodybuilding's Perfect Man - Training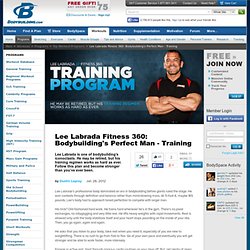 Do you want to see more effective workout routines? Go to http://WorkoutPass.com/fitnessvip What is WorkoutPass exactly?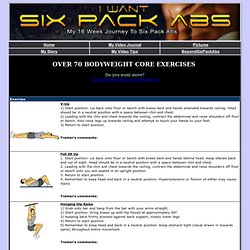 iPad app now available! If you're serious about increasing your strength, follow this six week training program and you'll soon be on your way to completing 100 consecutive push ups! Think there's no way you could do this? I think you can! All you need is a good plan, plenty of discipline and about 30 minutes a week to achive this goal! No doubt some of you can already do 50 consecutive push ups, but let's face it, you're in a big minority.