Fitness
Lee Labrada Fitness 360: Bodybuilding's Perfect Man - Training. By Dustin Lapray Jan 26, 2012 Lee Labrada's professional body dominated an era in bodybuilding before giants ruled the stage.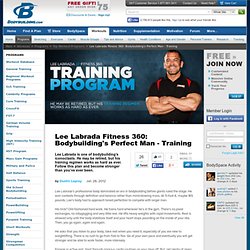 He won contests through definition and balance rather than mind-blowing mass. At 5-foot-6, maybe 185 pounds, Lee's body had to approach toned perfection to compete with larger men. His trick? Old-fashioned hard work. I want Six Pack Abs, Core Exercises - StumbleUpon. Do you want to see more effective workout routines?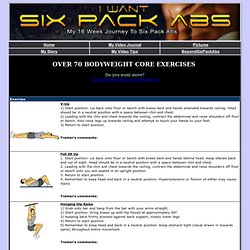 Go to What is WorkoutPass exactly? Parkour. Crossfit. MuscleandFitness.com. Two hundred squats. Bodybuilding.com. One hundred push ups.
---