Comics
Exterminatus Now - #474 – Stay Sanguine
I remember once I was doing a science fair project and part of it involved swabbing an earthworm to see what kind of bacteria were on it.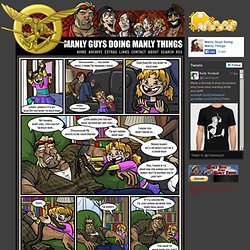 I think this page sumarizes a lot of what I like about Commander
Sequential Art
This is Problemtown.
Completely Serious Comics - Sheencraft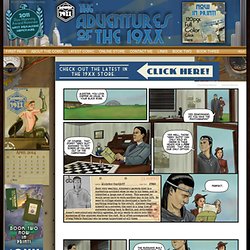 The Adventures of The 19XX - 01/13/2010
Not much to say this week, I'm going to New Orleans in two days, so my mind is kind of on that. Ok, wait I thought of something…
I started three pages a week because I thought I could handle it, and I really wanted to give readers more. As a reader myself, three pages a week is fantastic, the perfect amount. I always want to give readers what I would want, but in this case, while I can get the pages drawn, I don't have time to work on other aspects of the comic, like writing, or anything else I'd like to do for it.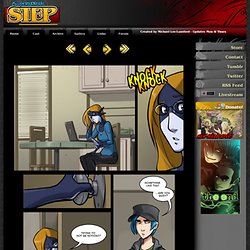 Supernormal Step - Something Like That
En Passant - Blank It
What Goes Around - Blank It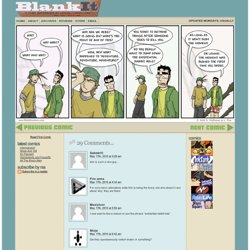 Sebskrill May 17th, 2010 at 3:29 am Aric is such a nice guy… Fire arms May 17th, 2010 at 4:34 am For once lemo rationalizes while Eric is being the funny one who doesn't care about 'why' they are there Musicluvr May 17th, 2010 at 5:53 am I now want to find a reason to use the phrase "existential rabbit hole" Ninja May 17th, 2010 at 6:42 am Did they spontaneously switch brains or something?
Shifty Pompadour - Blank It
022 – grave danger
Least I Could Do: the Comic
129 by Jeff Dabu
Looking For Group
Goblins
Giant In the Playground Games
Guilded Age - Fantasy Comic every Monday, Wednesday and Friday.
Questionable Content
Girls with Slingshots
Curvy
Go Get a Roomie! - Updates Monday, Wednesday, Friday - Almost
Two Guys and Guy - 178 – Dead Line
Sorry guys but no update this Friday, it's been a crazy week! We've changed office at work and the new route to it got compromised by a train derailing Tuesday morning and made a mess of things. Basically it's made my already unreasonably long commute to and from work twice as long and trice as uncomfortable, and it will continue to be until they repair that stretch of track.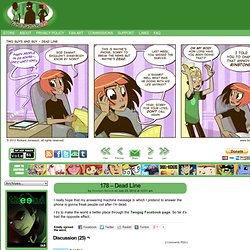 Dresden Codak » Comics
Beartrayal
Nanook, bear god of the Inuit people, seems to be pretty lazy these days. You would think that with shrinking ice for the polar bears and destruction of habitat for grizzlies and black bears, he would be laying some extinction on humanity.
The Zombie Hunters
All schedule info continues to be posted to FB page, please check here first if you have a question about (lack of) updates. First, sorry for the late update. If you're following the Facebook page even a little you'll know I took a trip, got hired for reals (first day is tomorrow), then started dealing with some pain/ medical issues.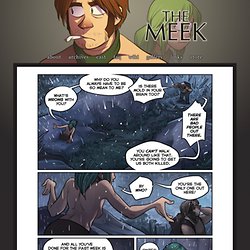 The Meek - 4.04
Saturday Morning Breakfast Cereal
May 31, 2006 Discuss this comic in the forum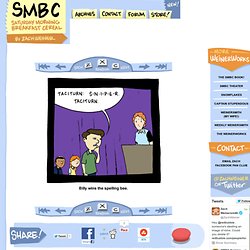 Darwin Carmichael is Going to Hell | Updates Tuesdays - 339 Game Over Part XXXIV
Out There - Friday, January 7, 2011
Archive - Twokinds - Updates Wednesdays
Lulu Cthulhu - Page 18
Athena Wheatley, or, Warp & Weft; A Graphic Novel
I had an epiphany
Lair of the Trapmaster
Ctrl+Alt+Del
xkcd
Exterminatus Now - #430 – Alas Poor Romantic Subplot