DPR BLOG
I interviewed novelist Sol Yurick back in March 2009. Rather than publish the interview on BLDGBLOG as I should have, however, I thought I'd try to find a place for it elsewhere, and began pitching it to a few design magazines. Yurick, after all, was the author of The Warriors—later turned into the cult classic film of the same name, in which New York City is transformed into a ruined staging ground for elaborately costumed gangs—and he was a familiar enough figure amidst a particular crowd of underground readers and independent press aficionados, those of us who might gravitate more toward Autonomedia pamphlets, for example, where you'd find Yurick's strange and prescient Metatron: The Recording Angel, than anything on the bestseller list.
The fifth studio Francois Roche has been tutoring at Columbia University since 2006 recently presented its last projects. One of them drove an interesting conversation between the jury and its authors, Brian Buckner & Loukia Tsafoulia. For this year's studio, Francois Roche was assisted by Ezio Blasetti and Dave Pigram For the second year, this studio was experimenting processes of life and death of an architecture; in this regard, Sadic Apiaries is a system composed by two robots and thousand of bees. The first robot is used as a mobile matrix for the bees to build the hives architecture, while the second robot exercises a sadistic role on the bees via smoke throw in order to orient the construction.With time, the wax loose of its consistency (and color) and eventually disintegrates, thus triggering the death of this architecture.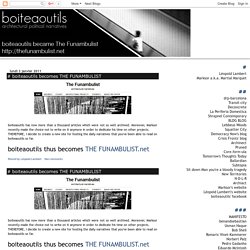 Typography, design and illustration by SasakiShun Title: @aqqdesign Folkert Photographs by Sarah Schönfeld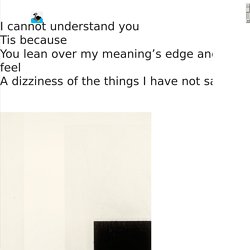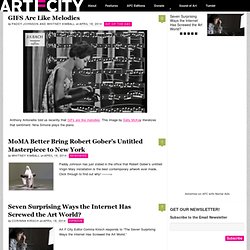 Anthony Antonellis told us recently that GIFs are like melodies. This image by Sally McKay literalizes that sentiment. Nina Simone plays the piano.
Diffusive Architectures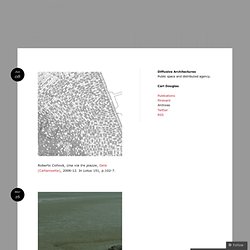 Roberto Collovà, Una via tre piazze, Gela (Caltanisetta), 2006-12. In Lotus 151, p.102-7. These heavy sands are language tide and wind have silted here.
Javierest
Howdy! This page collects some of the work I have done as a writer, critic, and scholar. Architecture's Avatars, Fulcrum, Issue 69, Architectural Association The Rise Of the Darists, PLAT Journal: On the Bias, Issue 2.5, Fall/Winter 2012, Rice School of Architecture. [For a PDF draft without images see Final submission 2012 | post].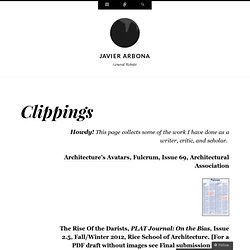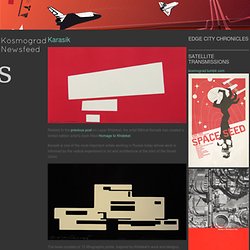 As the Curiousity mission to Mars nears the Red Planet, another venture, Mars One, aims to build a permanent settled colony on Mars by 2023. They make it sound so easy. But landing on Mars has always been anything but easy. The key concept of the Mars One project is that, by not trying to return from Mars, it instantly solves all the problems about escaping Mars' gravity well. It's a one way ticket for settlers, never to return. Whilst Elton tells us that "Mars ain't no place to raise your kids", the brains behind Mars One expect there to be no shortage of volunteers to start a new life in the off world colonies.
Kosmograd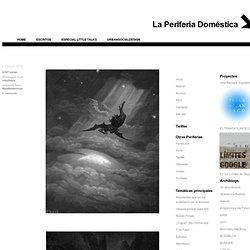 maullidos:Gustave Dore's illustrations for Dante's Divine Comedy & John Milton's Paradise Lost archatlas:Satellite Landscapes Jenny Odell spatula:(via Muller Van Severen | a furniture project by fien muller and hannes van severen) midoriblues:Ikimono Architects DE LA DISTANCIA (JUSTA) | #DECRIMENESLa distancia equivale a separación, a establecer un vacío que impida el contacto, la implicación y el compromiso. (…) El alejamiento minimiza las opciones de configuración (encuadre, punto de vista, etc.) al desvalorizar el eventual repertorio de decisiones adoptado por el operador; y, por otra parte, el alejamiento asegura una imagen más plana en la que el fotógrafo no se siente obligado a destacar nada. En la realización del documento auténtico, como hacer una fotocopia, sería absurdo pretender resaltar un fragmento sobre otro. (Joan Fontcuberta, La cámara de Pandora) palacio negro - Limit— a proposito > Personajes de ficción Pista de salto de esquí.
mañanarama
Things have been terribly quiet here at mammoth this fall. (Assuming that by "here" we mean "here, on the blog"; they've been quite busy if by "here" we mean "here in Ohio and Virginia", which is where I've physically been. Hopefully I'll get a chance to recap those adventures soon — there's been quite a bit to write about.) One of the biggest reasons for that quietness is the enormous amount of planning and energy that's gone into putting together DredgeFest Louisiana, which we're very excited to now be able to publicly announce. DredgeFest Louisiana is a symposium, field expedition, and speculative design workshop about the human manipulation of sediments, from the infrastructural constraint of the Mississippi River at a continental scale to bright orange erosion control fences bulging with wet mud in a spring downpour on a suburban construction site.
mammoth // building nothing out of something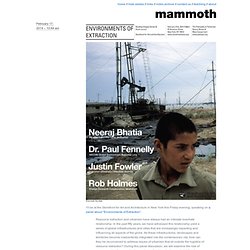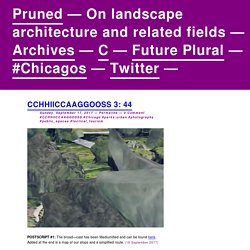 "Scientists have connected the brains of a pair of animals and allowed them to share sensory information," reports The Guardian today. This is a "major step towards what the researchers call the world's first 'organic computer.'" The US team fitted two rats with devices called brain-to-brain interfaces that let the animals collaborate on simple tasks to earn rewards, such as a drink of water.In one radical demonstration of the technology, the scientists used the internet to link the brains of two rats separated by thousands of miles, with one in the researchers' lab at Duke University in Durham, North Carolina, and the other in Natal, Brazil.
Henderson-Hopkins School / Rogers Partners © Albert Vecerka-Esto Arquitectos: Rogers Partners Ubicación: 2100 Ashland Avenue, Baltimore, MD 21205, USA Arquitectos A Cargo: Robert M. Rogers, FAIA, Partner, Líder D Proyecto: Vincent Lee, AIA, Associate Partner Director De Proyecto: Timothy Fryatt, Associate, Arquitecto De Proyecto: Kip Katich, AIA Área Proyecto: 11612 m2 Año Proyecto: 2014 Fotografías: Albert Vecerka-Esto (more…)
dpr-barcelona
Serial Consign | Digital Culture & Information Design
Não sei bem se por preguiça (de deixar as imagens falar) ou por necessidade (de deixar o registo ficar), sempre desejei começar aqui uma espécie de travelogue que me permitisse deixar instantâneos e impressões das inúmeras viagens que tenho vindo a fazer por "obrigação profissional." De regresso de Zurique, acresce, senti-me inundado por uma sensação que seria arrogante, se não fosse também sinceramente humilde: reconhecer um enorme privilégio por, entre outras solicitações, poder continuar a fazer um circuito intenso e variado de conferências um pouco por todo o mundo. Raramente vejo as conferências como um fim em si. É certo que é bom contribuir com o conhecimento que, por alguma razão, se acumulou. Mas a secreta atração das conferências sempre foi, para mim, a possibilidade de conhecer lugares, instituições e pessoas interessantes: criar redes e acolher novas perspectivas.
shrapnel contemporary
[Image: Photo by Lubos Pavlicek/CTK/AP.] You may have read a few months ago the US began removing some of the street barriers that have propped up Baghdad's security on a stilted network of blast walls and checkpoints for years, since—citing improved security—the Iraqi government is aiming to open all of the capital's streets by the end of the year. As mentioned in this article, removal of the barriers is linked to "a security pact signed with Washington in November that requires US forces to withdraw from all cities and major towns by June 30", (which some say is looking less likely already), "and from the country as a whole by the end of 2011."
Triple Canopy
More fun with the Stereographic Street View hack. As it turns out, you can do a lot more than just make those cute little mini-planets. Long, low buildings, for example, can be fun to play around with.
Where
Y Magazine
a cura di Sandrina Bandera e Luca Molinari 20 gennaio 2014 - 20 maggio 2015 Pinacoteca di Brera, Sala della Passione, ore 18 I cambiamenti e le profonde trasformazioni simboliche, visive e progettuali che stanno modificando il mondo del museo e degli spazi collettivi per la conoscenza e la creatività. Partecipano: Vittorio Gregotti e Carlo Bertelli, Alessandro Mendini e Luca Doninelli, Stefano Boeri e Andrée Ruth Shamman, Mario Bellini e Vincenzo Trione, Cino Zucchi e Gabriella Belli, Italo Rota e Marco Belpoliti, Kuehn Malvezzi e Francesco Jodice, Italo Lupi e Francesco Cataluccio, Michele De Lucchi e Anna Detheridge, Margherita Guccione e A12, Mario Nanni e Ermanno Olmi, Cherubino Gambardella e Serena Danna, Rosa Barovier e Gisella Capponi, Beppe Finessi e Giulio Iacchetti, Arnaldo Pomodoro e Pierluigi Cerri, Caterina Bon Valsassina, Sandrina Bandera, Alberto Artioli e Luca Molinari. Scarica il programma degli incontri
Ethel Baraona | dpr-barcelona
cesar reyes | dpr-barcelona