DPR BLOG
Diffusive Architectures
InfraNet Lab
Javierest
Kosmograd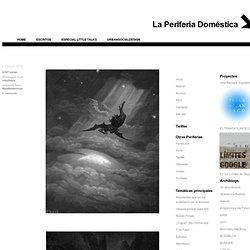 ventanagrafica : Desconstrucción a través de las montañas de recursos materiales que serían necesarios para construir la sala de un museo, donde está expuesta la obra. por Lara Almarcegui (Source: humanscalecities ) 7knotwind : Palazzo Nudo ALEXANDER BRODSKY Palazzo Nudo ( Nude Palace ), an art project in Pittsburgh, consisted of a five-story-high metal scaffolding surrounding a pyramid of rubble—fragments of the city's demolished historic buildings. Photo by Alexander Brodsky 'Trabajo con el polvo mezclado con sangre, como se lo lleva el desierto y te cubre.
mañanarama
[The following is the text and (a slightly condensed set of) slides from the presentation that Laurel McSherry and I gave at the Drylands Design Conference in late March. The presentation walks through our highly speculative proposal for the reconfiguration of the political geography of the United States to better conform to the spatial distribution of various water resources, such as rivers, aquifers, and man-made infrastructures.
mammoth // building nothing out of something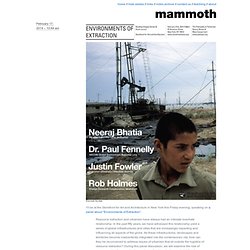 dpr-barcelona
Serial Consign | Digital Culture & Information Design
shrapnel contemporary
Triple Canopy
Where
Y Magazine
Ethel Baraona | dpr-barcelona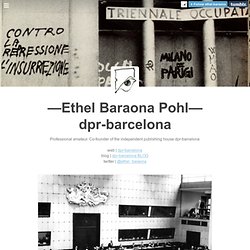 Bullwinkle's oil rig platform bottom half heads out to sea through the ferry landing section of the Corpus Christi Ship Channel, Texas, USA, during its late 1980s construction.
cesar reyes | dpr-barcelona