Historia disseny
Home : Design Is History. Church Architecture: An Overview. Many of Europe's medieval cathedrals are museums in their own right, housing fantastic examples of craftsmanship and works of art.
Additionally, the buildings themselves are impressive. Although architectural styles varied from place to place, building to building, there are some basic features that were fairly universal in monumental churches built in the Middle Ages, and the prototype for that type of building was the Roman basilica. Graphics Atlas: Guided Tour. Notes on this view: This is a book illustration by Gerard van der Gucht (ca. 1695-1776) depicting Joan of Arc.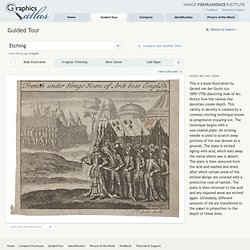 Notice how the various line densities create depth.
---