Liens avec le cours swiss game
On the 23d October 2013 we were invited with Cédric Parizot, anthropologist, specializing in the study of the border between Cisjordany and Israel and Douglas Edric Stanley, artist and in charge of the Hypermedia workshop at the Superior art school of Aix-en-Provence to introduce A crossing industry during En-jeux des images, a conference organized by Yannick Vernet for Obsin. A crossing industry is a game that is developped by the Hypermedia workshop students from the data collected by Cédric Parizot on the border. It deals with all the papers traffic ans shows how complex is the situation at the border and how a same person can be a victim as well as an exectutioner. This game is being developped in the frame of the antiAtlas of borders as a trans disciplinary project between art and social sciences. It will be exhibited for the first time at la compagnie in Marseille for the second part of the antiAtlas of borders from 13 december 2013 to 1st march 2014.
Isabelle Arvers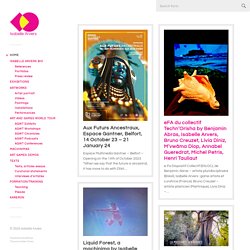 In November 2012, we met in Lausanne at the NEXT LEVEL symposium to look back on the results that were achieved during GameCulture and to deliberate on future initiatives to support Swiss game designer in the future. Besides working on multilateral projects to promote Swiss Games abroad, thinking on ways to interact at the crossroads of culture and economy, we have been working on the next programme dedicated to digital culture, broadening our view on digital creation. It's by now time to introduce you all to «Mobile. In Touch with Digital Creation» the new programme initiated by the Swiss Arts Council, Pro Helvetia, which will investigate the impact of the omnipresence of mobile and connected interfaces on contemporary creation. The areas of activity favored by the programme are transmedia and interactive media, including videogames, augmented reality and interactive graphic novels.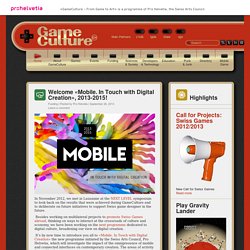 GameCulture.ch
publicado : 06/10/2012 Durante el viernes 5 y sábado 6 de octubre se desarrollará un programa de performances en el marco de la exposición PRESENCIA ACTIVA ¿Es posible pasarse 15 horas ininterrumpidas interpretando un solo de guitarra? ¿Es ...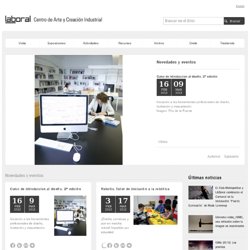 LABoral Centro de Arte y Creación Industrial
Description FaceShift n°1 en France, Hong Kong, Chine, Japon, Italie! Merci! Où avez-vous la tête?Envie d'échanger votre visage avec vos amis en quelques secondes?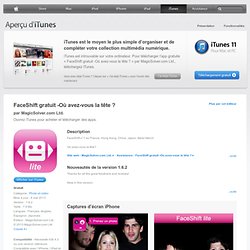 FaceShift gratuit -Où avez-vous la tête ?