Philosophers, Culture Critics, and Theorists
Favorite PTs for Philosophy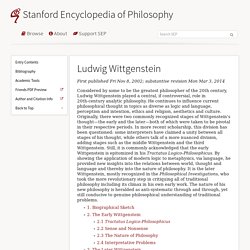 First published Fri Nov 8, 2002; substantive revision Wed Dec 23, 2009 Considered by some to be the greatest philosopher of the 20th century, Ludwig Wittgenstein played a central, if controversial, role in 20th-century analytic philosophy. He continues to influence current philosophical thought in topics as diverse as logic and language, perception and intention, ethics and religion, aesthetics and culture.
Paul Virilio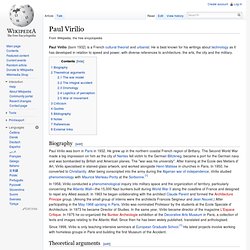 Paul Virilio (born 1932 in Paris , France ) is a cultural theorist and urbanist .
Rhetoric Department
Slavoj Žižek , Ph.D., is a senior researcher at the Institute of Sociology, University of Ljubljana, Slovenia, and a visiting professor at a number of American Universities (Columbia, Princeton, New School for Social Research, New York University, University of Michigan).
Slavoj Zizek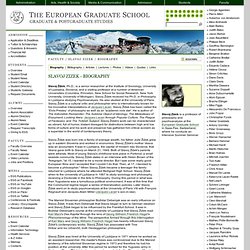 Michael Hardt (born 1960) [ 1 ] is an American literary theorist and political philosopher perhaps best known for Empire , written with Antonio Negri and published in 2000. [ 2 ] It has been praised as the " Communist Manifesto of the 21st Century". [ 3 ]
Michael Hardt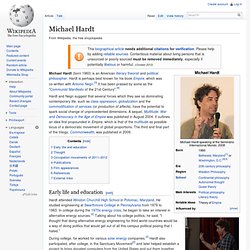 Kwame Anthony Appiah
Home
Cornel West
Avital Ronell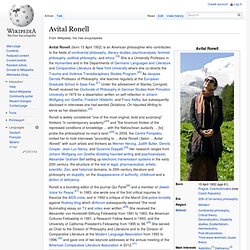 Avital Ronell (born 15 April 1952) is an American philosopher who contributes to the fields of continental philosophy , literary studies , psychoanalysis , feminist philosophy , political philosophy , and ethics . [ 19 ] She is a University Professor in the Humanities and in the Departments of Germanic Languages and Literature and Comparative Literature at New York University where she co-directs the Trauma and Violence Transdisciplinary Studies Program . [ 20 ] As Jacques Derrida Professor of Philosophy, she teaches regularly at the European Graduate School in Saas-Fee . [ 21 ] Under the advisement of Stanley Corngold, Ronell received her Doctorate of Philosophy in German Studies from Princeton University in 1979 for a dissertation written on self-reflection in Johann Wolfgang von Goethe , Friedrich Hölderlin , and Franz Kafka , but subsequently disclosed in interviews she had wanted Dictations: On Haunted Writing to serve as her dissertation. [ 22 ]