Dorothee_julia
Places to go
Cool Stuff. Pineapple Mango Vitamin C Booster Smoothie. Pineapple Mango Vitamin C Booster Smoothie After I've run 5 miles or finished the most grueling yoga class, and I'm hot, tired, and on empty, smoothies go down so easily.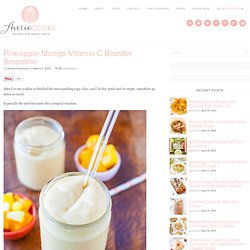 Especially the kind that taste like a tropical vacation. I'm blessed to live in San Diego, and it's been in the mid-70s the past few days during the middle of the day. It still gets cold enough at night that we have to turn the heat on, but for a few glorious hours in the middle of the day, it's picture-perfect. 10 Books To Help You Recover From A Tense 2012. Nishant Choksi 2012 has been a very jittery year — what with the presidential election, extreme weather events and the looming "fiscal cliff.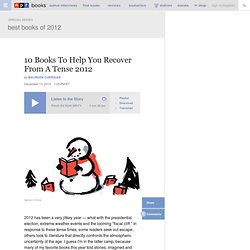 " In response to these tense times, some readers seek out escape; others look to literature that directly confronts the atmospheric uncertainty of the age. I guess I'm in the latter camp, because many of my favorite books this year told stories, imagined and real, about ordinary people who felt like they didn't have a clue what hit 'em. The dazed-and-confused trend in fiction started off back in January, with a slim novella about economic despair and the whims of Fate ... Anna Field Stiefel - taupe. Dieser Stiefel von Anna Field ist ideal für die Übergangszeit geeignet.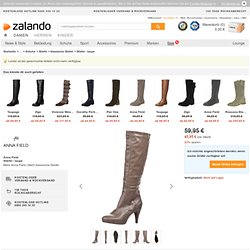 Am Schaft raffiniert gerafft bietet er interessante Details. Der Elastikeinsatz sorgt für Bequemlichkeit, das leichte Plateau und der frech hohe, in Lederlayout bespannte Absatz machen aus dem Stiefel einen Hingucker. Warm und bequem durch weiches Innenfutter bietet er optimalen Tragekomfort. Farbe und Form lassen sich mühelos mit Jeans, Rock oder Mantel kombinieren.
Ringe
Doorless Showers: How to Pull Off the Look. For those who have experienced the thrill of outside showers – curtainless, doorless showers are certainly the next best thing.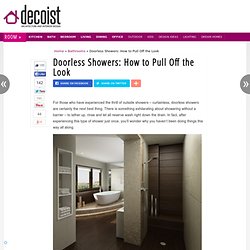 There is something exhilarating about showering without a barrier – to lather up, rinse and let all reserve wash right down the drain. In fact, after experiencing this type of shower just once, you'll wonder why you haven't been doing things this way all along. Brown tiles bathroom with door-less shower. Zucchini Salmon.
Potsdam
Exercise. Zeuthen-Immobilien und Unternehmensberatung GmbH. Stuff. HelloFresh - Jede Woche frische Zutaten und leckere Rezepte frei Haus. Racing & Emotion. Cooking. Vegan Cooking. Green Pizza Recipe. Getting started.
---
jebedeeah Sep 22 2012

Hello, I see you pearled a lot of vegan recipes... very nice!
---