Herramientas
Screengrab!
Download FastStone Capture
Second Life - un knol de Anna Karina Cardoso
Translator Toolkit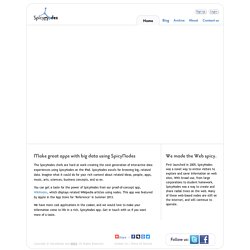 The SpicyNodes chefs are hard at work creating the next generation of interactive data experiences using SpicyNodes on the iPad. SpicyNodes excels for browsing big, related data. Imagine what it could do for your rich content about related ideas, people, apps, music, arts, sciences, business concepts, and so on.
Stop eavesdropping on your calls, encrypt your calls! Don't like it when people eavesdrop on your conversations ? Want to keep your calls private ?
Free Zoiper softphone for windows, mac & linux, webphone and SDK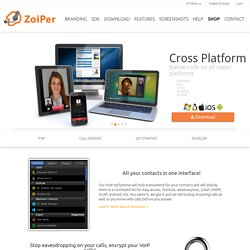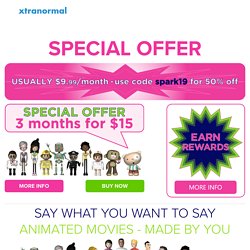 Create online Make movies in minutes from any web browser anywhere. Express your opinion Share a joke with friends Bring creative ideas to life Send unique invites or greetings Sign Up for your FREE account
Build meaningful relationships, right on your website Zopim helps you engage, satisfy and delight every visitor on your website, giving them a memorable experience they will never forget. Create a good first impression Sleek and professional, Zopim's chat widget looks good on any website. Customize it to your heart's content.
Great IM Integration