Science Fiction
Battlestar Wiki
Farscape (TV Series 1999–2003
Edit Storyline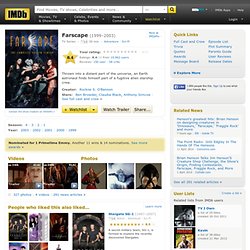 series: 1998-2002; 88 x 60" episodes miniseries: "Farscape: The Peacekeeper Wars" 2004; 2 x 120" episodes webisodes: currently in development Astronaut John Crichton assumes he'll be home in time for dinner. But a freak accident during an experimental space mission catapults him across a thousand galaxies to an alien battlefield. Suddenly, he's trapped among alien creatures wielding deadly technology - a battle that 20th century sci-fi pop culture never prepared him for. Hunted by a merciless military race, Crichton begins his quest for home from a galaxy far, far away... Thus began the epic adventure "Farscape", the groundbreaking award-winning sci-fi production that has become a fan favorite around the world.
The Jim Henson Company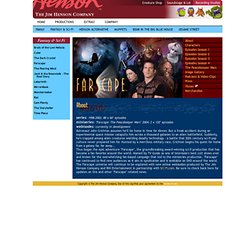 Lexx (TV Series 1997–2002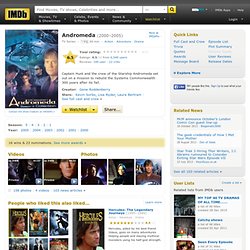 Andromeda (TV Series 2000–2005
Edit Storyline After being frozen in time for 300 years, captain Dylan Hunt and his sentient warship Andromeda sets out to restore peace and civilization to the known universe.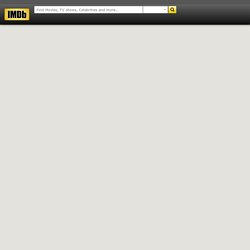 Edit Storyline Captain Malcolm 'Mal' Reynolds is a former galactic war veteran who is the captain of the transport ship "Serenity". Mal and his crew, ensign Zoe Alleyne Washburne; Zoe's husband, pilot Hoban 'Wash' Washburne; muscular mercenary Jayne Cobb; young mechanic Kaylee Frye; former Alliance medical officer Simon Tam; his disturbed teenage sister River (both on the run from the interplanetary government "The Alliance"); the beautiful courtesan Inara Serra; and preacher Shepherd Book do any jobs, legal or illegal, they can find as the Serenity crew travels across the outskirts of outer space. Written by Daniel Williamson Plot Summary | Add Synopsis
Red Dwarf (TV Series 1988– 
stargate_12.jpg (JPEG Image, 1024x768 pixels)
Ex Astris Scientia - Bernd Schneider's Star Trek Site