Human Rights
Satadru Das's answer to India: Why is Communism so successful in West Bengal
That's what the new rules being smuggled into trade agreements are delivering.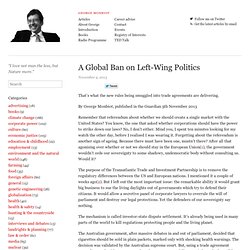 A Global Ban on Left-Wing Politics | George Monbiot
The Coloniality of Power is a theory of interrelation of the practices and legacies of European colonialism in social orders and forms of knowledge, advanced in postcolonial studies and Latin American subaltern studies, most prominently by Anibal Quijano. The theory describes the living legacy of colonialism in contemporary societies in the form of social discrimination that outlived formal colonialism and became integrated in succeeding social orders.[1] The concept identifies the racial, political and social hierarchical orders imposed by European colonialism in Latin America that prescribed value to certain peoples/societies while disenfranchising others.
Coloniality of power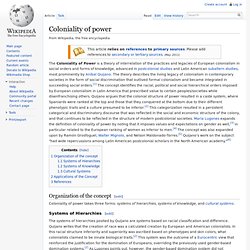 I like things, and some of those things are problematic. I like Lord of the Rings even though it's pretty fucked up with regard to women and race (any narrative that says "this whole race is evil" is fucked up, okay). I like A Song of Ice and Fire even though its portrayal of people of colour is problematic, and often I find that its in-text condemnation of patriarchy isn't obvious enough to justify the sexism displayed. I like the movie Scott Pilgrim vs The World even though it is racist in its portrayal of Matthew Patel, panders to stereotypes in its portrayal of Wallace, and trivialises queer female sexuality in its portrayal of Ramona and Roxy's relationship. For fuck's sake, Ramona even says "It was a phase"! How much more cliche and offensive could this movie be?
» How to be a fan of problematic things Social Justice League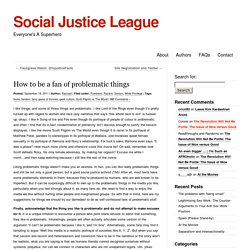 European Commission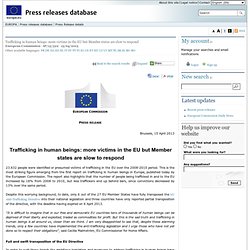 Trafficking in human beings: more victims in the EU but Member states are slow to respond
Preliminary Arafat Jaradat autopsy report: 'Reason of Death: nervous shock as a result of extreme pain from the intensity of the injuries described above, which resulted from multiple direct and extensive acts of torture' (Download the PDF of the Report)
LIVE BLOG | #ArafatJaradat Tortured to Death by Israel (Updated)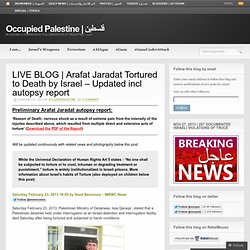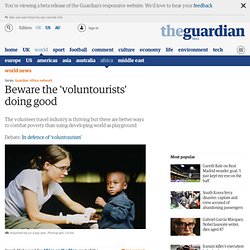 Beware the voluntourists intent on doing good | World news
I recently came across an interesting article questioning voluntourism and assessing whether it does more harm than good in communities of the global south.
Little-known aspect of physicist's life revealed By Ken Gewertz Harvard News Office
Albert Einstein, Civil Rights activist - The Harvard University Gazette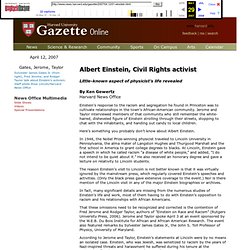 Read Shah Rukh Khan's article which appeared in Outlook Turning Points 2013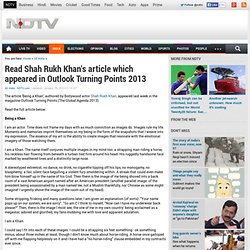 The article 'Being a Khan', authored by Bollywood actor Shah Rukh Khan, appeared last week in the magazine Outlook Turning Points (The Global Agenda 2013).
I once published a piece about white privilege, and my white friend's dad lost it.
How To Talk To Someone About Privilege Who Doesn't Know What That Is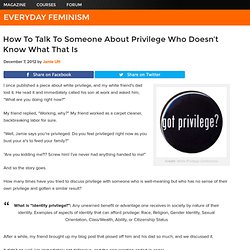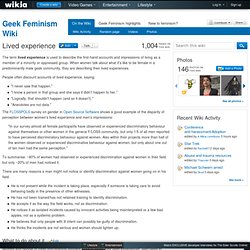 The term lived experience is used to describe the first-hand accounts and impressions of living as a member of a minority or oppressed group. When women talk about what it's like to be female in a predominantly male geek community, they are describing their lived experiences. People often discount accounts of lived experience, saying:
Lived experience
Angela Davis: How Does Change Happen?
Lou Reed on Occupy Wall Street *March 2012*
Aid Organizations & Petitions
Occupy Wall Street Sept 17
Criminal Justice Petition: Police Pepper-Spray Peaceful UC Davis Students: Ask Chancellor Katehi to Resign!
I just signed the following petition addressed to: Chancellor Linda P.B. Katehi. ----------------Resign Join University of California at Davis, Assistant Professor Nathan Brown in calling for the resignation of UC Davis Chancellor Linda P.B. Kathei for her failure to protect UC Davis student's First Amendment right to assemble, or even the physical safety by Nathan Brown's Open Letter To The...
Murdoch / Phone Hacking Scandal
OWS and the Tea Party
I began this post just to share the graphic at the bottom, but got carried away in the lead in. As a bloodless technocrat I am always unnerved when the people take to the streets. As I recently told a correspondent: if we are doing our jobs right then people shouldn't even know that technocrats exist. They should never think about us.
14th October 2013 Question with 127 notes Anonymous asked: How can you claim to speak for 99% of people? We don't claim to speak for anyone, we merely present stories.
December 15, 2011 | Like this article? Join our email list:
8 Stories Buried By the Corporate Media That You Need to Know About | News & Politics
Welcome to YouTube! The location filter shows you popular videos from the selected country or region on lists like Most Viewed and in search results.To change your location filter, please use the links in the footer at the bottom of the page. Click "OK" to accept this setting, or click "Cancel" to set your location filter to "Worldwide".
USDOR | Non Violent Civil Disobedience Training Talks
Dissidentity by Roger Clark
Arguments for Police Reform