Places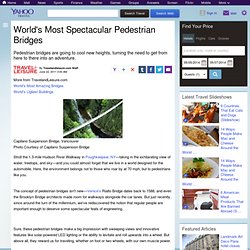 s Most Spectacular Pedestrian Bridges
Capilano Suspension Bridge, Vancouver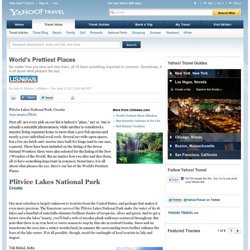 Plitvice Lakes National Park, Croatia First off, not every pick on our list is indeed a "place," per se.
s Prettiest Places
German artist Edgar Mueller - Yahoo! News Photos
10 Natural Wonders to See Before They Disappear | Travel Deals, Travel Tips, Vacation Ideas | Budget Travel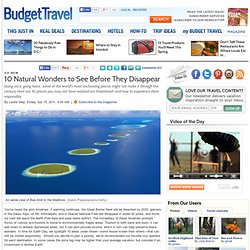 An aerial view of Baa Atoll in the Maldives. (Sakis Papadopoulos/Getty)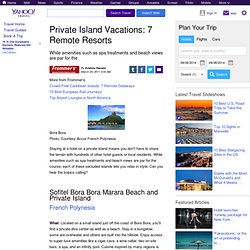 Private Island Vacations: 7 Remote Resorts
Bora Bora Photo: Courtesy Accor French Polynesia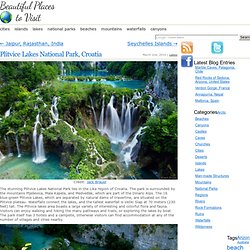 The stunning Plitvice Lakes National Park lies in the Lika region of Croatia. The park is surrounded by the mountains Plješevica, Mala Kapela, and Medveđak, which are part of the Dinaric Alps. The 16 blue-green Plitvice Lakes, which are separated by natural dams of travertine, are situated on the Plitvice plateau.
Plitvice Lakes National Park
10 Most Beautiful Waterfalls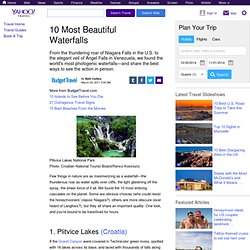 35 Breathtaking Aerial Photographs: Pics, Videos, Links, News