Photoshop
Tutoriel Photoshop pour créer un effet à la manière de Jill Greenberg
STREETSCAPEBACKGROUNDS.COM
Créer une scène macabre V2 avec Photoshop Avant de commencer téléchargez le pack de texture suivant, ouvrez un nouveau document de 500x500 pixels résolution 72Dpi couleurs RVB 8bits. Importez l'image du désert suivante dans votre document Maintenant effacez le ciel en utilisant l'outil gomme (E)
Créer une scène macabre V2 avec Photoshop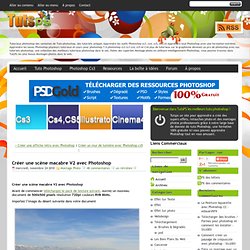 Réalisez un bouton en fausse 3D en quelques étapes avec Photoshop ! Continuer la lecture Étrange, cet homme invisible qui semble se promener nonchalamment dans les rues sans se soucier que tout le monde ne voit qu'un costume marcher… D'ailleurs, l'atmosphère elle-même est un peu bizarre, vous ne trouvez pas ?
Tutoriels
Cross Processing in Photoshop - color negative art effect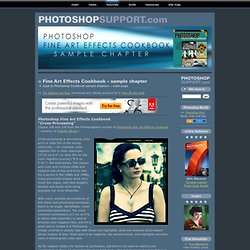 See more Sample Recipes from the Photoshop Cookbook Series. Creative Cloud Discount - Adobe Creative Cloud 40% Off Discount Current Creative Suite users - Save 40% off the first year on Adobe Creative Cloud. Offer available to all registered users of individual products and suites, CS3 or later. Not available for education or volume licensing customers.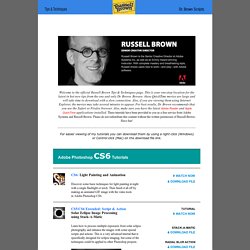 Sorry, no technical support is available for my tips and techniques Please report any web-related problems by sending an email to the address listed below. Sorry for the inconvenience, but I will not have the chance to respond to questions relating to these tutorials. For immediate response to your issues and questions, check out the Adobe Forum:
www.serge-paulus.be/cours/photoshop_outils_retouche.pdf
2,8 photo retouche outil piece