Photographes et Galeries en ligne
street photography blog · Award winning fine art street photography by Markus Hartel, New York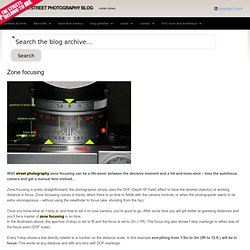 With zone focusing can be a life-saver between the decisive moment and a hit-and-miss-shot – toss the autofocus camera and get a manual lens instead… Zone focusing is pretty straightforward, the photographer simply uses the DOF (Depth Of Field) effect to have the desired object(s) at working distance in focus. Zone focussing comes in handy, when there is no time to fiddle with the camera controls, or when the photographer wants to be extra unconspicious – without using the viewfinder to focus (aka. shooting from the hip). Once you know what an f-stop is, and how to set it on your camera, you're good to go. After some time you will get better at guessing distances and you'll be a master of in no time… In the illustration above, the aperture (f-stop) is set to f8 and the focus is set to 2m (~7ft).
Zone focusing | Markus Hartel street photography blog
Street Photography Blog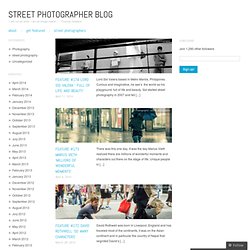 Lord Sid Valera based in Metro Manila, Philippines. Curious and imaginative, he see's the world as his playground, full of life and beauty. Sid started street photography in 2007 and fell […] Read Article → There was this one day.
Streets of Korea - Journal
Pierre Vincensini Photography
Street Photography in PT
Chris Weeks Photography
Street Reverb Magazine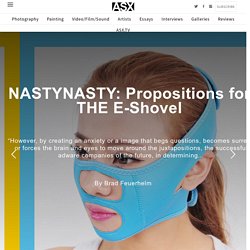 In the fall of 1990, Keizo Kitajima received a commission from Japan's Asahi Shimbun newspaper to visit the Soviet Union, the opportunity to spend a year documenting both people and places in what was then a monolithic entity. 15 republics, 11 time zones, and thousands of miles spanning the two—the task was daunting in the All the Clothes of a Woman, 1970′s By Roy Arden, This curator's text was originally published for the exhibition 'Hans-Peter Feldmann' at the Contemporary Art Gallery, Vancouver, June 9 – August 20, 2006.
AMERICAN SUBURB X
LPV Magazine
dirty blog
Peter Dammann is a passionate photojournalist who has traveled the world to create unflinchingly honest documents of the lives of people living under challenging circumstances. His socially committed reportage resulting from his frequent cooperation with relief agencies and other NGOs has earned him an international reputation. After completing his photographic essays on the living conditions [...] Read More » Here is the first part in an incredible story behind a photojournalist's 30-year commitment to creating a timeless document of one of the most transformational events in recent world history.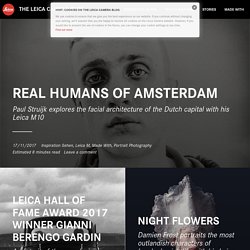 The Leica Camera
My recent post about the premature death of my Instax camera (it's actually alive and well) provoked a few interesting responses. The most spectacular anecdote was from Hernan Zenteno, whose camera death made mine look like small potatoes. Not only did Hernan destroy his camera and gear kit, the collateral damage included his car. Somewhere in that fire was Hernan's Fuji X-Pro along with a few lenses and accessories. Sorry, camera.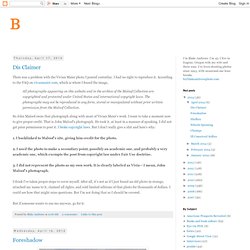 B
sevensevennine.com | nick turpin on street photography
Ativan standing order for a nursing home Ativan The longer term seems bright for males Problems with viagra Viagra equivalent that contain obtained to handle the let-downs of Impotence Problems 4 .(ED). VigRX Vigrx plus pills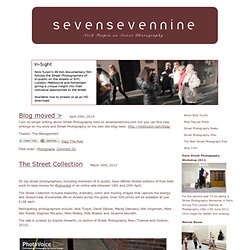 Yanidel Street Photography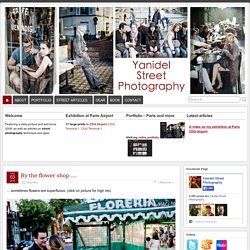 So I made the list of "10 Most Influential Active Street Photographers" on streethunters.net Evidently, influential is not equal to most talented and of course, this is the internet, anybody can come up with such a listing any day. Nevertheless, since there is currently no such thing as the Great Council of Street Photographers to grant a Yearly HCB Award, I'll humbly take the compliment. I think it reflects on five years of sharing a daily picture, as well as all the experiences around it, be them failures or successes. (PS this article also shows one of the main drawbacks of publishing derisive selfies on the internet.
| Jt in Seoul: Street Photography in Korea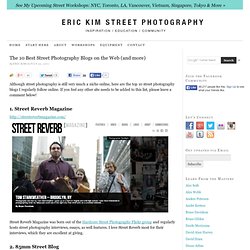 Although street photography is still very much a niche online, here are the top 10 street photography blogs I regularly follow online. If you feel any other site needs to be added to this list, please leave a comment below! 1. Street Reverb Magazine
The 10 Best Street Photography Blogs on the Web (and more)
Semetko | Street Photographer - Leica Cameras - Fine Art Photography Prints
iN-PUBLiC | The home of street photography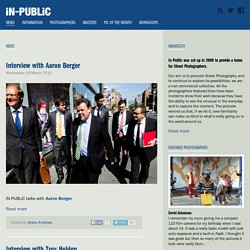 Jesse's New Book Thursday 20 March 2014 Jesse Marlow's book Don't Just Tell Them, Show Them has been published by M.33.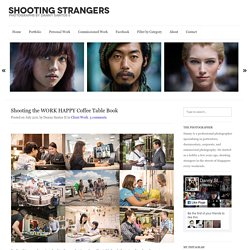 Danny Santos II - Street Photographer in Singapore
Shooting Low Light Portraits with the Nikon Df I was invited to try out the Nikon Df for a couple of weeks to see what I think about it. I knew it received a lot of backlash from the online community when it was released, most thought it was all form and no function. But there was one thing that really piqued my interest in this camera… it wasn't the back-to-basics retro body or the 'pure photography' mantra.. it was the D4 sensor in a smaller more affordable package. Immediately, I knew there was only one way that I really wanted to test the camera – shooting low light portraits.… Read more Shooting Portraits of Strangers with the Sony A7r
Dwayne Burgess Photography Blog
Eyes Peeled by admin on 12/10/2013 It's been a long time since I've posted and shared my photographs. After updating my site I was reminded of how much work I put into this project and the reasoning behind it all.
In other news, I added to new sections to my Web site last night: "music" and "the kensington project". I'm excited. Mamiya 645, Neopan 400 (pushed to 800), 80mm f/1.9 Palmer Park Harbison Dairy
a day in the life | photography by meredith kleiber
The Invisible Cities
Streephers
SEVERIN KOLLER PHOTOGRAPHY Captures -
50-mm
Street Photography | in London
Street Photography | Blog du photographe Serge Bouvet
85mm Street Photography