Robots
robots Archives
Researchers at Massachusetts Institute of Technology have built a flying robot that can guide people around complex urban environments or aid search-and-rescue missions, in an attempt to show that drones can perform useful tasks as well as sinister ones (+ movie). The SkyCall quadcopter, designed by research group Senseable City Lab at Massachusetts Institute of Technology, acts like an electronic flying guide dog, hovering just ahead of the user and guiding them to their destination. Yaniv Jacob Turgeman, research and development lead at Senseable City Lab, said SkyCall was designed to counter the sinister reputation of drones, and show they can be useful. "Our imaginations of flying sentient vehicles are filled with dystopian notions of surveillance and control, but this technology should be tasked with optimism," he told Dezeen.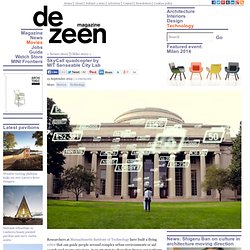 SkyCall quadcopter by MIT Senseable City Lab
Qu'est-ce qui est en jeu lorsqu'on donne à un robot une apparence humaine, puis lorsqu'on croise son regard ?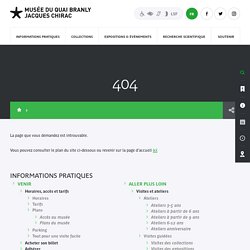 Gradhiva n°15
reaDIYmate
DARPA cheetah is the world's fastest running robot
ENTRETIEN : "Francisco Varela : " Le cerveau n'est pas un ordinateur "
::: robobuilder ::: Education and Entertainment Robotic DIY kit
La boutique du Robot | mecadroid.com
My Robot Nation
ROBO GARAGE | ロボ・ガレージ
Virginia Tech's RoMeLa unveiled a cute new robot at RoboCup 2010 in Singapore.
・DARwIn-LC
Aldebaran Robotics has launched NAO Next Gen, a new version of a robot used by universities around the world. Aside from some new colors, NAO Next Gen doesn't look any different from the previous version, but boasts upgraded performance in key areas.
Aldebaran Launches NAO Next Gen
the 'nao' programmable humanoid robot france-based aldebaran robotics company has just released the next-generation model of its 'nao' programmable humanoid robot. standing 1.9 feet tall (57-centimeters), 'nao' sees via high-resolution cameras and can understand and localize both visual and audio input, permitting it to communicate with users in eight different languages as well as walk and learn via built-in algorithms. in comparison to its predecessor, the new model of 'nao' features a higher-power 1.6GHz intel processor capable of handling two HD video streams simultaneously and thereby of completing identification tasks more quickly.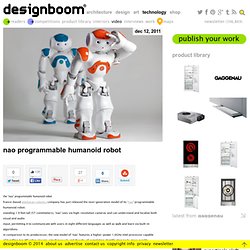 nao programmable humanoid robot
Join Us and bring NAO to life! - NAO Developer Program
L'avenir de la programmation (2/6) : La programmation pour les non-programmeurs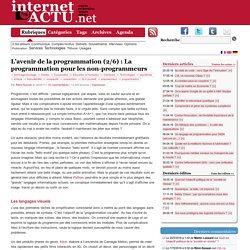 Par Rémi Sussan le 24/05/11 | 10 commentaires | 9,829 lectures | Impression
Aldebaran Robotics, the creators of Nao | Aldebaran Robotics