Textures
pypng - Google Code
Ahhh...paper textures. The staple of any good texture diet. I found these particular paper in an old and dark basement and they may be some of my favorite textures I've posted here on Lost and Taken. I guess I'm just a sucker for a good, dirty paper texture (who isn't, right?). Click on the textures below to download the high-res version or download them all in a zip file at the bottom of the post. Enjoy!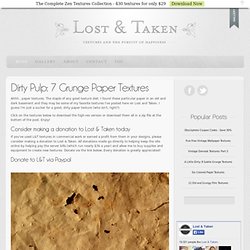 Dirty Pulp: 7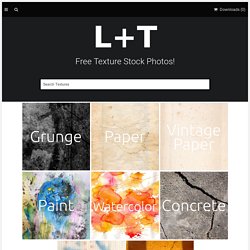 Within the average eCommerce website, close to 70 percent of consumers agree that the overall quality of the featured product images plays a significant role in determining which products are selected and purchased, according to MDG Advertising. There are some ecommerce tips you can use to captivate the attention of your customers and keep them interested with photographs of your products. Presentation, Presentation, and Presentation Having an abundance of product photos and images on your website is important, but you should not stop there. The way in which you decide to present those pictures to your target audience is of the utmost importance, as well.
30 Fresh and Promising Design Blogs to Follow
There's a plethora of weblogs that cover the topic of design. We all know of the big names out there (such as the amazing people over at Smashing Magazine), but there are tons more in the vast realm of the web that you may not have heard of yet, and it's high time that they're given some love. This article presents 30 new and fresh design blogs that are worth checking out. Weblogs featured here discuss web, graphic, and print design.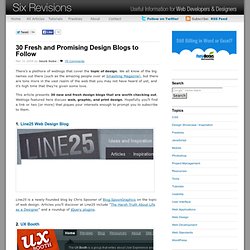 The French synth band M83 released this single, "We Own the Sky," in December 2008. Rather than produce a music video the conventional way, they held a contest, soliciting videos of this song from many entrants. This entry (which did not win the contest), a gorgeous 3-D anaglyph video directed by Warren Kommers, contains some stunning shots. The girl on the mountain, overlooking the city, is perfectly done. The video looks quite good here in the embedded player, but if you want to see it in all its glory, you should go to the YouTube page and watch it in HD.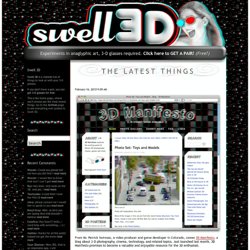 Swell 3D -- the anaglyphic 3-D glasses website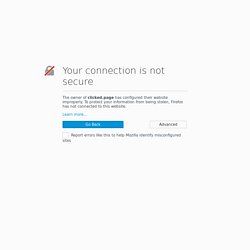 Buy Every Texture Buy every texture on this website for only $33. Bulk Downloading Please don't try to download every texture, our server will automatically block you. The download limit is 20 textures every day (per IP address - you may be sharing this with others). If you need lots of textures, please buy them. Questions