Security
SQLFury SQL Injection scanner tool for Abobe AIR runtime. Is you
Locked Area - User management, member's area and password p
Wapiti - Web application security auditor
Blog › Blog » Cryptol, the language of cryptography, now availab
Identity and Access Management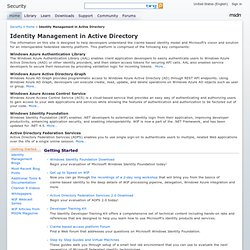 Windows Azure Authentication Library The Windows Azure Authentication Library (AAL) enables client application developers to easily authenticate users to Windows Azure Active Directory (AAD) or other identity providers, and then obtain access tokens for securing API calls. AAL also enables service developers to secure their resources by providing validation logic for incoming tokens. More…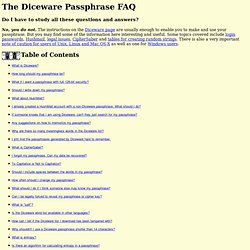 Do I have to study all these questions and answers? No, you do not. The instructions on the Diceware page are usually enough to enable you to make and use your passphrase.
Diceware Passphrase FAQ
Clam AntiVirus
ClamWin Free Antivirus
The page you are looking for might have been removed, had its name changed, or is temporarily unavailable. Please try the following: Make sure that the Web site address displayed in the address bar of your browser is spelled and formatted correctly.
Software Magazine - Authentication and Authorization Are App Dev
Anti-Rootkit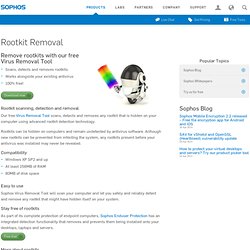 Rootkit scanning, detection and removal Our free Virus Removal Tool scans, detects and removes any rootkit that is hidden on your computer using advanced rootkit detection technology. Rootkits can lie hidden on computers and remain undetected by antivirus software. Although new rootkits can be prevented from infecting the system, any rootkits present before your antivirus was installed may never be revealed. Easy to use