NGO Communications
Information and discussion about how NGOs can improve public Engagement with their cause Mar 5
'Development' in the cinema - WB
The World's Best News
Telling the Good News Stories about Development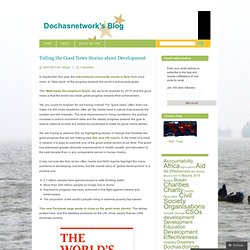 02/07/2013 at 1:49 pm
Our image of Africa is hopelessly obsolete | Ian Birrell | Comment is free | The Observer
The way it was: Bob Geldof in Ethiopia in 1985.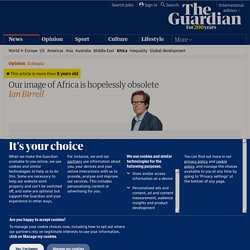 Starvation Photography – The ethics of capturing human suffering
Long-term engagement with Development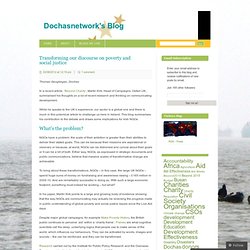 Transforming our discourse on poverty and social justice
Transforming our discourse on poverty and social justice
The UN just recently finalized its "Quadrennial Comprehensive Policy Review of operational activities for development" which gives an overview of the priorities for operational reform of the UN's Development work for the next 4 years. ( Here's a link , but as both a politically negotiated AND technical document it is not an easy read). One of the major developments called for in this resolution is the strengthening of results and results-based management. And who could object to that?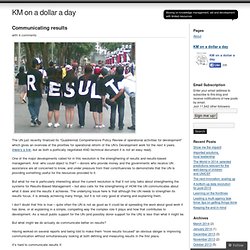 Communicating results
Dóchas Code of Conduct on Images and Messages
Images & Messages - a human right
Code of Conduct on social media
Code of Conduct: Key Resources
Do aid agencies skew the debate?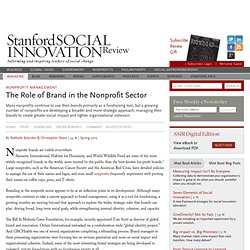 Many nonprofits continue to use their brands primarily as a fundraising tool, but a growing number of nonprofits are developing a broader and more strategic approach, managing their brands to create greater social impact and tighter organizational cohesion.
Why Can't We Sell Charity Like We Sell Perfume?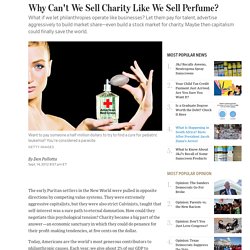 By DAN PALLOTTA
Winning the Story Wars - The Hero's Journey (2012)
(Product) Red. Charity:Water.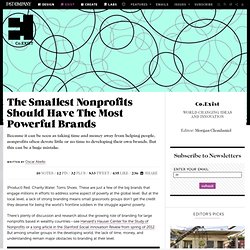 The Smallest Nonprofits Should Have The Most Powerful Brands
Finding Frames: New ways to engage
Public attitudes to Development (Irl & abroad)
Lise Vesterlund: Why do people give
I have always felt an inexplicable discomfort when conversations about Africa turn to the topic of wildlife.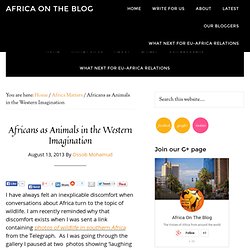 Africans as Animals in the Western Imagination